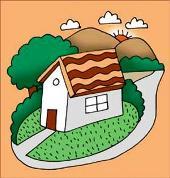 Imagine a solution where there is one set-top box at home and it helps one to converge content from any screen - be it a personal computer, gaming consoles or a mobile phone -- on to the television.
This is about the next-generation home, and Switzerland-based $360-million Advanced Digital Broadcast is set to bring this technology into India.
The concept requires hybrid set-top boxes that interact with the television network, the broadband internet and all local devices, including PCs, games consoles and mobile phones, enabling people to access all the content they want on TV.
"We expect content, not device, convergence to be a major theme in the coming years, particularly addressing how operators handle the inevitable interaction between TV, other consumer electronics devices and the internet.
Trends in multimedia consumption and consumer tastes mean it is now time to start preparing for a new consumer TV experience in every home," Veronique Malan, VP, strategic marketing, ADB Global, told Business Standard.

ADB is focused on design, development and supply of products to the world-wide digital television market and is embarking on a massive expansion in India even as the market here is set for an explosive growth.
The rush to offer direct-to-home services from many players, including Anil Dhirubhai Ambani Group, Bharti Airtel, Videocon, Dish TV, Sun Group, and the increasing adoption of these services by scores of customers, is set to have made ADB increase its focus on India.
In the high-end segment of content convergence, the actual performance of a set-top-box depends heavily on how well its software is tuned to an operator's specific infrastructure.
The high-end segment is evolving towards hybrid devices, which are able to provide traditional broadcast TV (e.g. cable programmes), alongside internet on TV and content sharing with other devices at home.
Malan added that for operators it will be critical to be able to deliver an enhanced consumer TV experience, yet minimise the deployment cost of these new applications, for example, by innovating in software optimisation, to ensure these applications can run on current generation hardware/chip and do not require extra hardware investment.
She said ADB is working closely with DTH service providers in India to offer next-generation enhanced consumer TV experience to the market.
Networked
The hybrid set-top box and devices, such as PCs, gaming consoles and mobile phones, which use the home network, can speak to each other using the same open standard, called Digital Living Network Alliance.
It helps all devices to speak in the same language, enabling them to share content through the Internet.
Many consumer electronic devices manufacturers currently use the standard.