The mutual fund space has seen new developments on a regular basis, now. One of these is asset management companies launching new types of funds. Investors need to make sure that they take maximum advantage of the changes in the mutual fund industry and construct a portfolio to reflect their specific requirements. Recently, several fund houses filed offer documents for a new kind of scheme - a Gold Fund of Funds.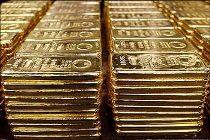 Here's how investors can check if these schemes give the desired benefits.
 
THE PRODUCT
A Gold Fund of Funds is an mutual fund scheme that does not directly hold an end asset like equity or debt instruments or gold. It invests in other schemes. The holding of such funds thus comprises other funds only.  A gold FOF would invest its corpus into funds that invest in gold.  These funds would, then, provide an alternative investment option, gold, to investors. 
 
TILL NOW
Currently, there are gold exchange traded funds available for investment. The objective of these funds is to track the returns given by gold to enable investments in it. Existing FoFs invest in debt and equity. The launch of gold FoFs will ensure a new asset class is covered by these funds. 
 
EVALUATION
There are several factors to be considered before investing in gold FoFs. Firstly, ETFs are already available, which allow investors to track gold prices. If  new FoFs are going to do the same thing, why invest in it?
 
The offer documents filed with the market regulator, shows a very small percentage of the portfolio being allocated to debt and money market instruments. This ensures the fund will end up with a slightly higher rate of return than an ETF. However, this need not be true. Hence, the fund management will play an important role in determining the outcome.
 
The FoF will also have to ensure that high costs paid, directly or indirectly, are worth the investments made. If not, then ETFs are a better choice.
 
At present, four funds have filed offer documents and all of these propose to invest in a gold ETF. This might not provide much of a difference because they are likely to end with similar kind of returns. If the investments include funds that invest in gold mining stocks, apart from gold ETFs, then it provides a good gold portfolio. It also gives an opportunity to gain from the price movements in the yellow metal as well as the resulting  gains that companies operating in this sector earn. This would be a far more rounded portfolio .
 
Another point is whether the fund house launching the gold FoF is planning to invest in gold ETFs of the same fund house or of other fund houses. Presently, the offer documents show, fund houses are exploring both possibilities. Some AMCs propose to use the schemes of their own and others will invest in schemes of other houses. 
PORTFOLIO
For the moment, a lot of investors are using the gold ETF route for exposure to this asset class. And till the new schemes are available and the manner of their operation is clear, the existing investments in gold ETFs should continue.
 
Any future investments in the new schemes should allocate not more than 10 to 15 per cent of the portfolio, set aside for gold and other alternative investments. 
 
These schemes are likely to be classified as debt-oriented. And so, there will be a dividend distribution tax to be levied. The dividend received will be tax-free in the hands of the investor but the dividend distribution tax will be the indirect expense to be borne. The capital gains tax will also be taxed as normal income when this is a short-term capital gain and at the concessional rate of 20 per cent with indexation or 10 per cent without indexation when the gains are long-term in nature, that is, the funds are held for a year or more.
 
The writer is a certified financial planner