When it comes to health insurance plans, most of us have learnt it the hard way! That's where reading the policy fineprint comes handy, especially the diseases excluded from the plan (exclusions).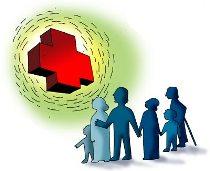 An exclusion is a statement in an insurance policy which describes a condition or type of loss not covered under the policy. It is an exception to the general statement of policy coverage. For instance, hospital cash plans do not cover dental treatment or surgery, pregnancy-related treatment, childbirth, etc.  
K G Krishnamoorthy Rao, MD & CEO, Future Generali Non-life Insurance said, "Knowing the inclusions and exclusions of any insurance plan tells the coverage limit of your plan. If it does not cover something, you can either opt for some other plan or take an additional plan or rider." 
Most health plans do not provide for pre-existing conditions/diseases (called limitation), which states the coverage does not apply to an illness or other medical condition treated or diagnosed prior to the policy. A limitation is also an exception to the policy coverage but applicable only under certain circumstances or for a specified period of time. For instance, critical illness riders do not cover pre-existing diseases within a period of 90-120 days from its commencement or a heart patient has to survive 30 days after the surgery to get the claim.  
Even in pre-existing diseases, individual health plans don't cover complications arising from already existing diseases for the first four years of the policy. "This is why knowing exclusions is stressed upon. Most of us decide to buy a health plan when we are faced with or foresee a health problem," said Kartik Jhaveri of Trancend Consulting. 
Senior citizen health plans mostly exclude many ailments and, in many cases, needs to be topped up with a critical illness rider. A critical illness rider attached to a life insurance cover or as a standalone policy pays the entire sum insured and terminates the underlying policy once the claim is made. A claim can be made only once for a particular illness. 
Sometimes, claims for specific ailments may not be allowed only in the first one or two years from commencement of the policy. "Like, cataract is not covered in the initial years by most health plans. Since it is not a serious disease, one can wait to get it operated after the waiting period and claim the expense," said Rao.  
During policy renewal, too, one should go through the fineprint to check for any new inclusions or exclusions. Ajay Bhimbet, MD, Royal Sundaram Alliance Insurance, said: "Exclusion periods get waived only upon continuous renewal of the policy. If there is any break in insurance, the waiting periods and exclusion periods would start all over again." 
However, when hospitalisation is caused by an accident, exclusions or limitations do not come into effect.