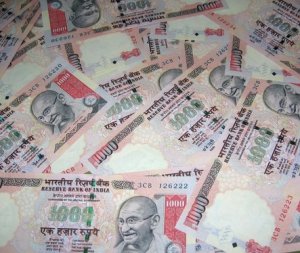 Five months after it was formed, the third finance commission is facing an uphill task to devise methods for increasing revenue resources of urban and rural bodies, which is its main objective.

Former chief secretary Indu Kumar Pande, the chairman of the commission, has been left with only seven months to complete the recommendations.

With the state exchequer burdened by heavy debts and the sixth pay commission, the task of the third finance commission becomes more challenging, especially when the local bodies are facing the heat of funds crunch.

The commission would look into the scope of improvement in fiscal management as well as organisational streamlining and efficiency in the local administration.
"If the funds available at local level do not meet the full requirement of expenditure on the plan side after the new arrangement, the commission will make specific recommendations regarding the arrangement of funds on both plan and non-plan sides as well as for the right-sizing of the staff," a notification said.

Another challenge before the commission is to determine taxes, duties, tolls and fees which may be assigned to or appropriated by the panchayats and urban local bodies.
The commission would also make an assessment of the debt position of the panchayats and urban local bodies at all levels as on March 31, 2011 and suggest such corrective measures as are deemed necessary keeping in view the financial requirements of the sate.
"The urban and panchayat bodies have not been able to augment its own resources to meet the funding requirements for the development works. Funding to these bodies is the main problem. In this context, our task is very challenging," said Pande.