India Inc wants the Reserve Bank of India to refrain from any tightening of the monetary policy to keep the growth momentum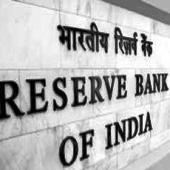 going.
The country's economy expanded by a better-than-expected 7.4 per cent in 2009-10. "Hiking of interest rates at this point in time will act as a break on the overall growth process," Ficci president Rajan Bharti Mittal said.
The RBI had hiked key policy rates by 25 basis points in April and with the economy getting back on track, it might be prompted to take more steps to curb money supply and rein in inflation in its July 27 policy review.
High food and fuel prices have pushed overall inflation to over 10 per cent in February while provisional data for April puts it at 9.59 per cent.
The Indian economy grew by 8.6 per cent in the last quarter of 2009-10, helped by a rapid growth in manufacturing.
"The main thrust for maintaining the growth momentum in the near-term will be on the manufacturing sector and if we are to grow at a fast pace in the year 2010-11 then maintaining high growth in the sector will be critical," he said.
Assocham said the GDP numbers show that the economy has started doing well. "Further liberalisation in FDI policies as well as changes in the tax structure with GST in place will help the industry grow faster," Assocham president Swati Piramal said.
Finance Minister Pranab Mukherjee has exuded confidence that economy would expand by over 8.5 per cent in the current fiscal.
Following the global financial crisis, the GDP had moderated to 6.7 per cent in 2008-09 after recording a growth rate of 9 per cent in the three preceding years.