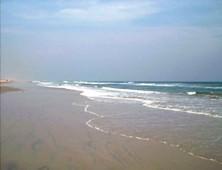 The Gopalpur Port Limited has decided to suspend the seasonal operation of the port for two years to facilitate its upgradation work.


"The port operation and upgradation work cannot go simultaneously. So we have decided to hold up its operation for the next two years to take up the development work", said MM Moharana, director, GPL.


GPL, a consortium of three companies, had signed a memorandum of understanding with the state government in 2006 to develop the defunct seasonal port at Goplapur into an all weather port at an investment of about Rs 2500-crore (Rs 25-billion) in phases.


The company had restarted the seasonal operation of the port within six months of the signing of agreement with the state government.


The new owners were operating the port for at least five months, starting November every year, since then.


Meanwhile, the Hong Kong based Noble Group, one of the partners in GPL, has pulled out from the consortium.


Moreover, the Orissa Sands Complex, a unit of the Indian Rare Earths Limited, has decided to suspend the operation of the railway track connecting its unit to the Chhatrapur railway station for about five years.


This is being done to make way for the expansion of the National Highway No 5 in the area. The port authorities used this track for transportation of their cargo.


"We will face problem for transportation of cargo because of IREL's decision to suspend operation of this railway line", Moharana told Business Standard.


He said, the company has apprised the port workers about the decision to close down the seasonal operation of the port.


GPL has decided to go ahead with its upgradation work and awaits the green signal from the Union Ministry of Environment and Forest in this regard.


The company has announced the financial closure for the first phase of the port development work costing about Rs; 1,400 crore (Rs 14 billion) and signed loan agreement with a consortium of 11 banks.


'We are waiting for the MoEF clearance to start work on the port expansion. We have already submitted the required documents and hope the ministry will give their permission soon", said Moharana.


The port expansion has hit the roadblock with several environmentalists and wildlife activists alleging that the proposed project will create hindrance in the mass nesting of the Olive Ridley turtles at the Rushikulya river mouth.


GPL aimed to construct at least three berths to handle about 5 million tonnes of cargo in the first phase. The estimated cost of the first phase is pegged at Rs 1400 crore.


While the banks will provide Rs 848.78-crore (Rs 8.48-billion) loan, the rest will be raised from the promoters and international.