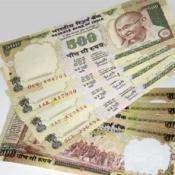 The word 'free' has a soul-stirring universal ring. Something for nothing is music to the ears. Yet, there are no free lunches.
So, the one-on-one free offer or buy-a-shampoo and get-a-soap free kind of offers have already been priced in the costs. Some of them may be genuine offers, where they may offer "something extra" by reducing their profit margins. But a promotional expense, not altruism.
It is, then, surprising that people are looking for 'free' advice, when they invest.

Managing finances is a very important function. We all work to earn our money, to be able to meet goals. Then, why be callous about how to manage the money earned?


Either the person concerned should go through all the appropriate options, do a proper study of the products available and go for the one best suited for the goal in question.

A lot of times, this is only on paper. Most investors are just not interested in doing this due-diligence. In fact, most do not have any specific plan to achieve goals.


Hence, in financial services, the various distributors play a role and decide what investors get to invest in. If it is an insurance agent who approaches and convinces a person, then it is an insurance product which gets sold.

If it were a mutual fund advisor, the investor would have been convinced about the ability of one or the other scheme that will solve his problems. The point is, the investor is investing depending on who is approaching him and convincing him and not according to any well-thought strategy.


Most take it for granted that the financial advice and counselling is a "free" service from the advisor. But any advisor will have a vested interest in selling his product, as that is what is going to earn revenue, especially in a situation, where advisory fees are conspicuous by their absence. Hence, there will be an inherent bias in the recommendations.

Also, many people buy from their friends and relatives. Here, even the rudimentary matching of client goals with appropriate options goes out of the window. Typically, in a meeting where a friend/relative is the advisor, most of the time is spent on extraneous matters and very little on discussing the product features and benefits. Even lesser time is spent on matching with goals.

The client himself says in most cases - "You know about us and will know if this suits us. Just tell us where to sign and you handle the rest!" Proper advice can make a world of difference. But good advice may have to be paid for. Most people are unwilling to do so.

They have never paid for financial advice. They have paid doctors, lawyers, architects, etc., but never a financial advisor. Without appropriate advice, one tends to make many mistakes, like getting into costly or patently inappropriate products.

Such actions can really be costly for the investor - the price he would pay would most probably be far in excess of the fee which he would have paid to a advisor. Again, assuming you are willing to pay, you still need to choose a good one to advice you.


You should do due diligence before hiring one. Ask relevant questions, seek references, and importantly see if he/she is throwing numbers at you or genuinely understands your financial situation.

The writer is a certified financial planner.