Country's largest lender State Bank of India might continue with eight per cent concessional home loan rate even after September, a top official of the bank said.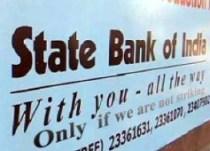 "Eight per cent rates is a viable proposition and there is no reason why it should not continue," Managing Director of the Bank S K Bhattacharya said.
"A decision will be taken at the bank's ALCO meeting next," Bhattacharya told reporters on the sidelines of a Ficci meet here on Monday.
On the proposed rights issue, he said that it was likely to hit the market by the end of the current financial year. Government holding in the bank stood at 59.41 per cent.
Bhattacharya said that by 2013, 20 per cent of the bank's income would come from overseas operations.
He said that the bank was having 70 overseas branches, out of which 20 were in Singapore.
"The response in Singapore is great," he said. Asked about the credit offtake, he said that it would be good in the coming months.