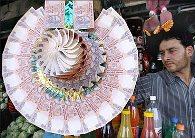 Two years ago, Suneer Chowdhary gave up his job as an analyst at Accenture to pursue his passion for cricket. Now, he freelances as a sports writer for websites.
For event photographer Veena Gokhale, the busiest time of the year is during the marriage and festive season. Actors, photographers and writers may belong to different fields but share a lot in terms of uncertain working hours and incomes.
There is a constant pressure of not receiving pay cheques at the end of each month. Says Chowdhary, "Somewhere at the back of your mind, the thought persists...what if I don't get enough assignments next month?"
Such uncertainty calls for a lot of financial maneuvering if short- and long-term goals are to be met. Financial planner Suresh Sadagopan, says, "People with irregular incomes need to start at the very outset."
Fact 1: A drop in income for no apparent reason
Planning for such a situation should be an integral part of your back-up plan. Television actor Vibhuti Thakur learned this the hard way. "Several times I have shot but not been paid as one get payments for only the telecast episodes. This taught me to spend only after cash is deposited in my bank account."
Using those erratic income streams is key.
Buy medical insurance: It must be at least Rs 5 lakh for an adult and Rs 3 lakh for a child.
Buy life insurance: Opt for pure term plans. A one-time premium option can be a good idea when you have enough cash.
Have an emergency kitty: Keep aside cash equivalent to at least six-nine months expenses. This serves as a cushion for an extended lean period.

Fact 2: Lower savings, as meeting the requirements at hand takes priority over saving for the future


For instance, most of Gokhale's income is spent on buying latest photographic equipment and on her teenage son's growing demands. Financial planners advise investing and saving in instruments or funds that can be accessed quickly in times of need.
Fixed deposits and debt funds: Both can be accessed at a short notice. Even the sweep-in option offered by banks for a savings bank account can earn you an interest. This facility puts money from your account into a short-term fixed deposit and puts the money back into your account if there is a deficit when you have issued a cheque.
Opt for a systematic transfer plan (STP): Invest lump sums in liquid or liquid-plus schemes, and move the money over time, say six or 12 months. Investing in lump sum will ensure that the money in your hands does not get spent.

Fact 3: Fear about the future of your dependents and building a retirement corpus


Gokhale knows buying a new house will mean working for many more years. "Though I am not the only earning member of my family, I may have to keep working till my son grows up and starts earning", she says. Planners suggest retiring current liabilities before building a corpus for the future.
Opt for foreclosures: When you get paid for an assignment, ensure you settle your existing loans, even if they are expensive. For instance, despite the fee of 1.5-2 per cent, it is advisable to retire home, car and personal loans as soon as possible.
Public Provident Fund: It is a good investment option to build a corpus for the future. It gives eight per cent after-tax returns, and investment options stretch from a maximum of Rs 70,000 to a minimum of Rs 500 a year, per individual.
Pension schemes: Besides insurance and mutual funds offering pension plans, the New Pension Scheme can also be looked at to collect a corpus for the golden years.