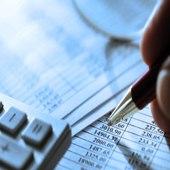 The most common question investors ask is, 'What is the right time to invest?'


A difficult question since it is impossible to perfectly time the market. Attempting to time the short-term returns, you run the risk of missing out on true long-term gains.


Common Follies


Avoid timing the market: A smart investor should follow a regular and disciplined investment approach.


During March 2009, when the Sensex was trading at around 8,200, most investment experts were predicting it to fall to 6,000. But the Sensex did not look back from those levels.


Do not follow tips and recommendations blindly: Even when we shop or buy vegetables, we compare, evaluate and negotiate.


Why not follow the same strategy while investing? Else, a retail investor ends up either buying the wrong stocks or the right stocks, but at the wrong prices.


Never invest in shares of companies you don't  know much about. Not doing your homework is a recipe for disaster.


Failure to adequately diversify: Affects the safety of your investments.


By diversifying, you will not have to rely on the success of just one asset class. Every investor has a unique requirement and should accordingly design his asset allocation.


When young, invest in   equities.Opt for  other asset classes such as bank deposits, debt instruments, gold and real estate as you age.


A general thumb rule to equity asset allocation is that it should be equal to 100 minus your age at the time of investing.


For instance, if your age is 30 years, equities should comprise 70 per cent of your investments, with the rest being invested in interest-bearing fixed income assets.


Further, equity exposure should keep reducing by one per cent every year.


Not having clear goals: Is also a big mistake. Else, your portfolio will resemble a  junkyard, cluttered with mindless investments.


Having a clear objective is one  pre-requisite for arriving at the asset allocation decision.


Stay clear of 'buying greed, selling fear': Equity investors should  do exactly the reverse, that is, 'buy fear, sell greed'. If you become an investor who follows the crowd, you will only end by holding 'bubble bags' which may burst any time.


For instance, if you bought technology stocks in 2000 or real estate stocks in 2007, you would have surely lost money.


Opt for  sectors and stocks that give adequate confidence over the next five years and also take contrarian bets by investing in unpopular sectors or stocks that have potential to do well.


For instance, nobody wanted to buy manufacturing companies in 2000 or pharma and consumer sectors in 2007. However, these were the sectors which delivered handsome returns.


Long-Term Focus


Investing regularly with a long -term perspective is needed. Do not get carried away by the hype.  Focusing on value, selling greed and buying fear, and following disciplined asset allocation will always remain the key mantras for investors.


By following these, you may not be able to catch the top and the bottom perfectly -- no one can boast of doing that anyway -- but you can surely, more than often, emerge a winner.


Equities have historically been the best performing asset class over the long-term.


Despite periods of meltdowns, volatility and crises, the Sensex has delivered a phenomenal 16.4 per cent compounded annual growth rate in returns over the past two decades.


Anyone who invested Rs 10,000 regularly in the beginning of each financial year for the past two decades, taking total investment to Rs 200,000, would have over Rs 10,96,000 at the end of FY10!


This clearly displays the virtue of long-term investments.


Making money in the stock markets is easy as long as you follow a simple strategy. Indian stock markets has all the ingredients to witness a structural bull market for the coming decades.


The strategy is thinking long-term and not getting swayed by short-term market volatilities.


The writer is chief investment officer, Birla Sun Life Insurance. Views are personal