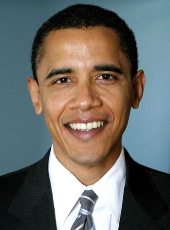 US President Barack Obama on Friday took up the issue of undervaluation of Chinese currency with Premier Wen Jiabao, asking him to quicken the revaluation of Yuan to undo the unfair advantage it provides to its exporters.


Obama met Wen on the sidelines of the United Nations General Assembly and held talks for a good two hours on a wide range of issues including the recent spat between China and Japan over their claims on the South China Sea.


The talks also included security issues including Iran and Sudan, said Jeff Bader, Obama's special assistant and senior director for Asian affairs, according to a CNN report.


The meeting came even as a House of Representatives Committee said it would consider a bipartisan legislation on the alleged manipulation of the Yuan.


Amid concerns over reports that China had undervalued its currency by 40 per cent, the House of Representatives' Ways and Means Committee said it would consider the bipartisan Currency Reform for Fair Trade bill that would address currency 'manipulation' by foreign governments, including that of China.


The artificial undervaluation of Yuan, exporters say, give an unfair advantage to China in world trade and has caused a lot of frustration in America.


In the talks, Obama noted that 'there had not been much movement' since China promised in June that it would implement a more liberal currency policy, Bader said.


The US leader further said that inaction 'had consequences for the global economy and the US economy'.


Obama asserted that Washington 'looked for a more rapid and significant revaluation in coming months,' and Wen 'did reiterate Chinese intention to continue to with reform to their exchange system'.


China might now be the second largest economy in the world, but Premier Wen insisted at the UN General Assembly that the 'real China' was still in the 'primary stage of socialism' and remains a developing country.


Pointing out that 150 million Chinese people still live in poverty, Wen said many regions in central and western China were still very poor and this is the 'real China'.


"Taken as a whole, China is still in the primary stage of socialism and remains a developing country. . . These are our basic national conditions. This is the real China," he said.


Underlining the goal to fully modernise by the middle of the century, Wen said for his country development was the top priority.


"Development is our top priority as it constitutes the basis for addressing all issues. We will work hard to transform the economic development pattern, restructure the economy and set out a path of balanced and sustainable development," Wen said.


He asserted that the 'real China' still faced energy, resource and environmental constraints.
Despite China's gross domestic product being the second largest in the world, the per capita figure is only one tenth of that of developed countries, Wen said.
He said while China manufactured important goods, it was near the bottom of the global industrial chain and its exports were low in technology content.


Wen also said that Beijing would be more open to the world in the coming years, improve environment for foreign investors and optimise the structure of foreign capital utilisation while exploring new ways for overseas investment and cooperation.


"We are committed to promoting the establishment of fair, equitable, inclusive and well-managed new international financial order and an open and free international trading regime," he said.


"We are against protectionism in all its manifestations".


Image: Barack Obama