We all know that investing in equities is the key to build long-term wealth and become rich. However, it is important to remember that not all stocks are created equal.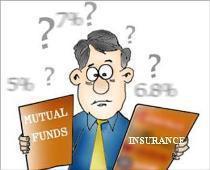 While mid and small caps do have the potential to generate high returns, large caps do offer stability to your portfolio.

But it does not mean you should ignore any of these stocks. So it is essential that you should benefit from the high growth offered by mid and small caps while enjoying the stability offered by the large caps.

Use these useful tips to become a master of stock market investing:

Be strict with your stop loss: It means when you are losing money, cut your losses and get out of the market. Similarly, if you are on a winning spree, setting a proper stop loss will protect your profits when the stock markets start going down.

Learn whenever you suffer a loss: We lose money in the market due to our mistakes. Find out where you went wrong and ensure you don't repeat it.
Avoid greed: It is easy to put money in a dud stock just because it is going up. But remember this price rise is due to market manipulation rather than any genuine change in the company's financial situation.
Avoid leveraging: Many people borrow heavily from others in order to maximise their profits. Though this may work in certain instances, it can also cause massive losses if the market cycle turns. This can lead to financial as well as mental stress, and can lead to destruction of family lives as well as suicides in certain instances.
Don't act if you are not sure which way the stock markets will move: In such instances, it is better to be a passive onlooker instead of participating in the market action.
Read a lot: There are many good books on investing available on the subject. Always keep on updating your knowledge. Also follow thoughts and opinions given by respected investors like Warren Buffet, Rakesh Jhunjhunwala etc. It will expand your knowledge and help you tackle any market situation comfortably.
Limit the number of stocks: Ensure your holding comprises not more than 20 stocks. Also ensure these stocks are from companies operating in different sectors to protect your portfolio from losing its value.
Don't use various investment strategies: If you are comfortable with buy and hold strategy, use the same one for all your stocks. Otherwise you might be confused with which strategy actually helps you make money.
Remain patient and disciplined, whatever the market condition: If the markets are crashing don't get out of the market, but wait for the market to go up. Also don't continue to invest in the stock, simply because it is going up.
Choose stocks as per your risk profile instead of the returns they generate: If you are not comfortable with the high volatility of the small and mid-caps, don't invest in them simply because they offer high returns.
Investing in equities is an enriching experience, both financially and intellectually. However it is a long-term process. Follow the tips above to ensure you get the most out of your stock market investments.