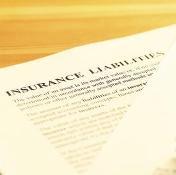 Your life insurance policy provides much needed protection to your family. But this security is available only if the policy is in force. Policies should be renewed regularly to keep them in force, else they could lapse.
A year long illness resulted in Ratnesh Shah's life insurance premium being overdue for 11 month s, just before his death. Luckily, his wife could still make a claim since the policy was five-year old .
According to LIC's policy provisions for such cases, if death occurs within one year from the last unpaid due, LIC pays the risk cover amount after deducting the unpaid premiums.
More than nine million policies with a combined risk cover of over Rs 1,00,000 crore lapsed in 2008-09, reveals the Insurance Regulatory and Development Authority (Irda).
Grace Period
When policy holders fail to pay their premium on due dates, they get a grace period of15 to 30 days depending upon the plan. Payments within this period are without any penalty.
While you need to contact your agent or nearest life insurance company office, you also need to check if you have:
Exceeded grace period
Any auto cover option
Number of unpaid premiums
Crossed cover ceasing period
Reinstatement conditions
Ceasing of Cover
Some polices have an auto cover option where depending on the type of policy, risk cover will continue even without paying premium for certain period.
If it is just a short time since your life insurance policy has expired, it is relatively easier to reinstate the policy with no break  in coverage. But insurance companies are under  no obligation to reinstate  policies that  have  expired since long. They may do it for customers with no adverse history.
Alternatives
There are some options that you can look at when policy lapsation is imminent.
Paid up option: Traditional insurance policies attain a paid-up status if they have been in force for over three years and three complete years' premiums have been paid.
The risk cover in the policy is proportionately reduced, but the policy continues for the full term when you pay no further premiums. You will get the accrued bonus, but only at the end of the original tenure. This will ensure that you get some benefit from your policy instead of it lapsing.
Avail loan in policy: Once a policy attains paid-up value, you may avail of a loan to make up for the funds required to be paid. This will help you to reinstate the policy. Many unit-linked insurance plans also provide partial withdrawals.
You can withdraw an amount to the extent of premium due, subject to the conditions of the plan.
Restructure the policy: Change the frequency of payment, if you feel lump sum payments year after year are a burden.
The premium frequency can be half-yearly, quarterly or even monthly. One can even opt for an electronic clearance system (ECS). The premium payments will be linked to your bank account and paid automatically when due. Your bank will alert you about ECS payments six-seven days in advance, so that you can arrange for the funds if needed.
Avoid missing the grace period. But if you do and the company refuses to reinstate the policy, & you may seek help from the IRDA on their helpline number.
The writer is director, Bharat Parekh Finance and Insurance Services.