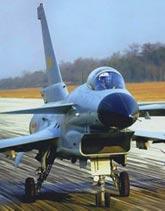 A week ago, the Mahindra & Mahindra group bought majority stakes in component firm Aerostaff Australia and aircraft maker Gippsland Aeronautics for Rs 175 crore (Rs 1.75 billion).
Aerostaff supplies components to Boeing and Airbus. The purchase was made along with Kotak Private Equity.
Explaining the business logic of the deal, Hemant Luthra, president of Mahindra Systech, the umbrella entity of M&M's component and engineering activity, said he saw business opportunity of minimum $1 billion (over Rs 4,600 crore) every year in the aerospace industry alone.
"We will continue to look for opportunities around the world, which will provide us with the right technology. We are open to technology transfers or acquisitions," he said.
M&M isn't alone. A host of auto component companies like Sona Koyo, Maini Precision Products, MRF Tyres, Minda Group, Sundaram Fastners, Tata Advanced Systems, Lumax, JBM Auto, Bharat Forge and Amtek Auto have ventured into the aviation space or are in advanced stages of forging ties with global manufacturers.
The opportunity is huge. With Rs 8,000 crore (Rs 80 billion) worth of defence contracts signed in the last two years under the offset policy mandated by the government, Indian component suppliers are gearing up to cash in on balance contracts worth Rs 1,30,000 crore (Rs 1,300 billion), which would be up for grabs in the next few years.
The government plans to spend $100 billion (more than Rs 4.6 lakh crore -- Rs 4.6 trillion) till 2012 to buy defence equipment, including multi-crore fighter aircraft. The offset clause assures that $30 billion (more than Rs 1.40 lakh crore -- Rs 1.4 trillion) of the total spend benefits the Indian companies, which would supply parts to the defence sector.
This has prompted auto component manufacturing companies to jump onto the defence bandwagon, even as global arms majors rush in to forge ties with Indian suppliers. Even companies (Indian), which had no prior involvement in the defence sector -- especially aviation — are making a beeline for entry.
Vivek Jindal, executive director, Minda Industries, said, "We are identifying players for aerospace foray. We are contacting our existing JV partners and talking to a few European and American players for technology sourcing and joint ventures. We should be able to make some announcements by the middle of next year." Minda supplies auto parts to Maruti Suzuki, Tata Motors and Ford.
Most of the tieups are in aerospace as a major part of the government investment would be in procuring advanced medium and multi-role combat aircraft. According to reports, 94 per cent of planned offsets are in aerospace.
The government has increased the number of aircraft it intends to buy from Boeing, Lockheed Martin, EADS, Dassualt and SAAB, in addition to the 200 tactical fighter jets from 126 planned earlier.
Apart from supplying parts for construction of aircraft, most of which would be made in India, the deal entailed maintenance contract with suppliers that would span many years, generating stable revenue.
"The government backing in the project will benefit the Indian companies, which do not have the expertise in the segment. A prolonged relationship with steady business is the main reason why we are venturing into the sector. Margins, too, are better in aerospace -- about 30 per cent than automotives," said a Chennai-based auto component manufacturer.
Experts say significant capital expenditure would be required in the area whereas the payback would take time, as it would largely depend on honouring the commitments on a timely basis while avoiding the delays that plagued the defence sector.
Kapil Arora, partner, auto practice, Ernst & Young, said the potential long-term opportunity for the Indian automotive industry for co-development and co-production of defence equipment and components was significant owing to the mandatory offset obligation requirement.
However, the immediate challenge for the domestic auto companies seeking to forge joint ventures and alliances with the global aerospace and defence players was to demonstrate the technical expertise, reliability and adherence with strict quality standards.
Considerable investment would need to be made to upgrade current capabilities in design, engineering and quality control.
"There will be marginal impact on revenues in the immediate short-term, as the entire cycle from contract tendering to delivery of equipment could take over two years," Arora said.