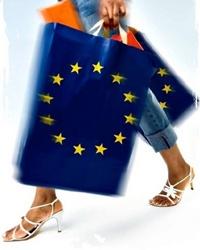 It's high time that the government identified and took necessary steps to bridge the gap in implementation of an otherwise friendly Consumer Protection Act because only then will the very purpose of the act be fully achieved and the consumers garner its benefit.
Despite its shortcomings, the act is still a handy weapon for consumers to ensure accountability as well as compensation for defective goods and deficient services. It is one of the nicest gifts we, through our government, have given to ourselves as consumers.
Many people have been able to get back their money from sloppy builders, dishonest shopkeepers, shady sellers of all kinds, and even from public utilities such as the railways, electricity boards, transport corporations and others. The consumer forum is based on the philosophy of 'sellers beware', contrary to the earlier philosophy of 'buyers beware'.
For instance, there was a complaint pertaining to a motorcycle. The company had guaranteed a mileage of 100 km per litre but when the consumer started using the vehicle, the actual mileage was only around 70 km per litre. The consumer immediately approached the dealer.
However, even after repairs by the company's service engineers, the assured mileage could not be achieved. Disappointed, the consumer demanded a replacement with compensation, which was denied by the company and the dealer. Left with no option, the consumer approached the consumer forum and the complaint was finally settled in the National Commission in his favour. He was awarded a replacement vehicle, monetary compensation as well as costs.
Implementation of an order could, however, be an issue. If the opposite party does not return your money even after you get an order in your favour, you can file an execution petition after a month. Section 27 of the act empowers a consumer forum to enforce its orders. Defaulters can be fined or even imprisoned. Once, a general manager of a telephone company was threatened with such an order. He immediately complied.
"If fools did not go to market, cracked pots and false wares would not be sold," said Jean Le Malchanceux in the twelfth century. The market place offers a bewildering variety of choices and we often end up getting a raw deal. It is, therefore, very important for us to make informed choices. You could use the buying tips mentioned in Taking Control and greatly reduce post-purchase hassles.
To get a fair deal, it is very important that we, as consumers, assert ourselves while buying goods and services.
Taking Control
Never buy on impulse or under pressure. Decide in advance exactly what you want
Get advice and price quotes from several sellers of various brands and compare
Check for any extra, hidden charges such as delivery fees, installation and service costs
Read and understand any contract or legal document that you are asked to sign. Make sure there are no blank spaces. Insist that any extras you are promised orally be put in writing. Never assume things
Ask the sales person to fully explain the store's return or exchange policy
Save all papers that you get with your purchase-sales receipts, manuals and warranty documents. Ensure that the warranty card is stamped with the dealer's seal and has the date of purchase and term of warranty period on it. Any card without these details renders the warranty null and void
Read and follow product and service instructions. If there is a defect, take the product only to an authorised service centre of the manufacturer. This helps you make a legal claim in case of a recurring problem
The author is legal coordinator, complaints' desk, Citizen consumer and civic action group, Chennai.