While developing a methodology to work out pricing structures for various procedures is critical to avoid price gouging by some hospitals, insurance firms need to look at solutions like co-payment to help reduce their rising losses.
G Srinivasan
Chairman-cum-MD, United India Insurance Company Ltd
Treatment costs vary hugely across hospitals and are making health insurance unviable. The PPN system is an attempt to control fraud while limiting the rise in health care costs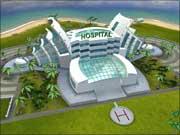 The concept of preferred provider network (PPN) introduced by public sector general insurers has brought into focus the serious problems faced by the health care sector today. The health care providers are unregulated with no standardised treatment protocols, no standardisation of costs to be charged and no data maintenance in proper formats.
This results in making health care unaffordable for the common man. Health insurance, which is expected to be the financier of the system, has run into problems of unviability with loss ratios running in excess of 120 per cent - this doesn't include insurers' expenses.
Health insurance is the fastest-growing line of business for general insurers, growing at 35 per cent annually in the last decade to reach Rs 8,300 crore in 2009-10. With less than 10 per cent of the population covered under health insurance, there is a huge potential to be tapped.
What is worrying, however, is the galloping and unjustified claims. Customers would be seriously impacted if the sums insured by them are burnt faster with nothing available for unexpected ailments in future and a possibility of health premiums increasing significantly.
Almost all health insurers provide a cashless facility to customers, either directly or through third party administrators (TPAs), where the customer undergoes treatment without bearing any expenses and the insurer settles the claim directly with the hospital. This has led to the creation of "network hospitals".
Based on the MoU between the health care provider and the insurer/TPA, cashless service is provided to the customer. The last decade has seen a steady increase in this "network" to cater to different categories of customers and ensure a fairly good geographical spread and a mix of hospitals providing tertiary and secondary care as well as premium and non-premium facilities.
However, health care costs are increasing at an alarming rate. Since increasing premiums from time to time, in keeping with rising claims, would make health insurance unaffordable for and inaccessible to the common man, the focus of insurers today is on a more efficient claims management mechanism.
One area of concern is the steady increase in the treatment costs of hospitals and lack of standardisation, both in terms of treatment procedures and cost of treatment.
Experience has shown that there is lack of uniformity in the claims paid by TPAs for the same types of diseases, with hospitals claiming widely different rates for similar treatments and durations of hospital stay.
The Eleventh Report of the Committee on Public Undertakings in its report titled "Health-insurance: A horizontal study" has noted that the unregulated mushrooming of health service providers across the country has resulted in escalation of health care costs.
The committee also emphasised the need for fixation of standardised and properly graded pricing, evolution of uniform treatment protocols and accountability of health service providers for successful functioning and healthy growth of health insurance sector in the country.
Non-standard billing, with cost of treatment for the same ailment varying significantly across health care providers, necessitated a thorough study of the existing arrangement with network hospitals which offer cashless access to the customer.
The PPN initiative marks a major step in claims control in view of escalating and uncontrolled billing by providers.
PPN will lead to a standardisation of the cost and protocols of medical treatment. It would also help in reducing the cost of treatment which will ultimately benefit the customer, by not exhausting the entire sum insured in a single stay at the hospital. PPN seeks to arrest undue increase in healthcare costs and also assists in controlling fraud.
PPN has around 131 hospitals in Delhi NCR, 74 in Mumbai, 65 in Chennai and 58 in Bangalore. The insurance industry, health care providers and industry bodies are in discussion to extend this network and spread it to other centres in India.
There is a clear understanding of the dire need for all stakeholders including the consumers to respect and maintain the integrity of the system if we desire to achieve the goal of bringing quality health care to all at reasonable rates, thus making health insurance available at an affordable premium.
---
Dr Pervez Ahmed
CEO & MD, Max Healthcare Institute Ltd
Superior technology, infrastructure and expertise raise costs but are incorrectly seen as inflated bills. Differential pricing of insurance, co-pay, etc are ways to cut losses
I find it paradoxical for the health care industry to be involved in the current imbroglio over the cashless mediclaim facility considering that ultimately all of us are on the same side with respect to customer satisfaction at affordable rates.
Moreover, corporate hospitals, besides introducing specialised treatments and structured work processes, brought the much needed transparency in an industry where malpractices were not unheard off.
It is, therefore, highly ironical that today, the same corporate hospitals are standing in confrontation, accused of overcharging and lack of transparency. In retrospect, I'm sure all concerned will view these unilateral decisions by certain insurance providers as a knee-jerk reaction to an issue that could have been easily resolved.
From the perspective of a health care provider, it is essential to mention that health care in India is coming of age and today we have the technology, infrastructure and expertise to treat highly complicated diseases which could only have been treated abroad earlier.
However, this progress, besides the usual inflationary measures, has added to the cost of treatment of the same diseases compared to what it was 30 years ago. This may have been wrongly construed by some as overinflated bills.
Even then, if stakeholders come across proven cases of "unsubstantiated overcharging", these should be individually addressed, thus causing minimal inconvenience to customers.
As per data released by the Insurance Regulatory and Development Authority (Irda) on claims for the financial year 2008-09, tertiary care hospitals, which account for 7 per cent of claims, take 40 per cent claims value, while the balance 93 per cent constituting of smaller nursing homes/hospitals take 60 per cent claims value.
Furthermore, data proves that in 95 per cent or more cases, there is no departure from standardised medical care that translates into over-billing.
Having said that, public sector insurers are an important part of the health care value chain and are valued partners, and we do agree that their losses are unsustainable.
Also, while we do not have either experience or expertise to advise the insurance companies to work together on how to cost and price their products to run their business efficiently, we do believe that certain steps could be taken by the insurers.
Measures such as differentially pricing insurance products on the basis of hospital category, pricing group insurance schemes appropriately, starting small amounts of co-pay in group insurance, etc. could have been tried to stem the losses.
However, more than dissecting the current situation it is imperative for clinicians, insurers, third party administrators and the government to develop a methodology of working out a different pricing structure of procedures based upon an easy, identifiable process.
An India-centric solution is the need of the hour so that the "ills" that have occurred in health care in certain developed nations do not occur in the country.
Hence, understanding the structure of the health insurance delivery system, service and underwriting gaps, process problems, expectations, etc. in order to tackle the rising cost of health care is immediately required.
I would conclude by saying that as an important stakeholder in the delivery of healthcare, both at a preventive and curative level, we are obliged to work in closed concert with the peer institutions to ensure health insurance consumers get full value, and in the long term collectively work together to address proactively the drivers which are known to influence health care costs.
Hence to control costs, we look forward to greater transparency in terms of mutual knowledge of client and service portfolios, protocols, tariff structure, service delivery promises made to customers and seamless communication between all stakeholders.