As new, modern shopping centres come up in more than 100 cities across the country, shoppers of all strata will happily desert the congested, filthy traditional markets in those cities, writes Arvind Singhal.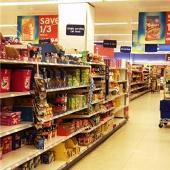 While the debate on the impact of modern retail on the traditional one continues, there are unmistakable signs that there will be a far-reaching impact of modern, well-conceptualised shopping centres on the traditional marketplaces if such traditional retail markets/high streets do not reinvent themselves in a hurry.
For years, Delhi has had some of the best performing retail market-places in the entire country.
The South Extension market, till recently, probably delivered the highest sales productivity per square foot for most of the retailers operating there. Greater Kailash-1 (M Block) and Basant Lok (Vasant Vihar) markets were among the best performing in the country matching Linking Road (Mumbai), Commercial Street & Brigade Road (Bangalore), Abids (Hyderabad), and Khader Nawaz Khan Road, Nungambakkam (Chennai).
These markets, despite being extremely crowded with grossly inadequate parking space and fully encroached footpaths, and lacking in basic public amenities, continued to attract throngs of shoppers from middle and upper strata of the local population.
Even when the first set of shopping malls appeared in these cities, these traditional markets continued to deliver results for the traditional and modern retailers operating from there.
In just a period of two-three months though, it seems that four of the best markets in South Delhi (South Extension, Greater Kailash-1 M Block, Basant Lok, Vasant Vihar and PVR Anupam, Saket) face an unprecedented threat to their exalted status and if they do not reinvent and renovate urgently, they are likely to get marginalised within the next 12 months itself.
The disruptive change for these markets has happened on account of emergence of a cluster of well-designed, well-executed and well-tenanted new shopping malls offering easier access and parking, air-conditioned dust-free shopping comfort, and an exceptional choice of food and other entertainment.
The Saket malls complex has finally begun to draw customers from the major markets within 5 or more kilometres radius, while the not-yet-finished Vasant Kunj malls cluster has already decimated Vasant Vihar and other minor neighbouring marketplaces.
There is a similar threat to traditional high streets in other major cities and, in fact, even much greater in the next set of towns beyond the top 8-10 metros and mini-metros.
As new, modern shopping centres come up in more than 100 cities across the country, shoppers of all strata will happily desert the congested, filthy and shopper-convenience-unfriendly traditional markets in those cities.
While modern, organised retailers can easily relocate their stores to these new shopping malls after taking some write-downs of costs related to such relocation, the traditional family-owned outlets in such markets cannot do so easily.
How can, therefore, traditional and modern marketplaces co-exist since both are needed not only from the point of view of the retailers and other businesses operating from there, but also from the consumer point of view since many of these traditional markets offer the biggest convenience -- close proximity to where the consumers live.
To start with, the government (both central and states), as unfortunately is the case here as well, has a very important role to play. It has to take up urban redevelopment effort on a priority with attention also being given to redevelopment of traditional retail marketplaces to give them a cleaner, fresher and more shopper-friendly orientation.
New underground/multi-storied car and two-wheeler parking spaces also have to be created in close proximity. The redevelopment effort must be done in close working relationship with market associations, and where such associations do not exist, efforts must be made to create and institutionalise them.
Member retailers/retail property landlords in such markets must come together to ensure that pedestrian footpaths are cleared of encroachments and walkways resurfaced, public toilets cleaned and maintained well, shop signage standardised, lighting improved, and then each shop made to undertake some basic modernisation of its interiors so as to provide improved shopping ambience to the shoppers.
Rather than limiting their promotional effort only to key festivals, the associations should come up with exciting promotional activity round the year to attract and retain footfalls.
Food is always a big draw in India, and hence the associations should put special focus on creating and managing a good repertoire of vendors and hawkers of hygienically prepared and served local street food to compete with food-courts in modern shopping centres.
It would, indeed, be sad for everyone to see till recently (or currently) thriving traditional markets fade away and hence the retailers there need to be encouraged and guided to modernise not only themselves but the entire marketplaces as well.