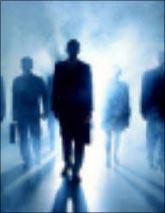 In a startling disclosure, the Municipal Corporation of Delhi on Wednesday said it has found 22,853 'ghost employees' on its payrolls, an administration lapse that has been costing the civic body a whopping Rs 17 crore (Rs 170 million) every month.
An inquiry by Municipal Commissioner K S Mehra, the report of which was submitted to Delhi Mayor Kanwar Sain, has revealed the extent of irregularity that both ruling BJP and opposition Congress in MCD said has been going on 'for years'.
"The probe has found that MCD has 22,853 employees who are missing -- in other words, they can be called as fake employees," Sain said.
"This necessitate further investigation to ascertain the fate of 22,853 employees supposed to be drawing salary from MCD treasury which is estimated to the tune of Rs 17 crore per month," he said.
Sain said the MCD will 'go into the full depth of the matter' by conducting a vigilance inquiry and 'take strict disciplinary action against defaulting officials'.
The probe was ordered after the biometric system of attendance, introduced by the civic body in August 2008 and later extended to all MCD zones, brought out a gap in the data given by drawing and disbursing officers and the number of employees enrolled for biometric attendance.
The report said while the total employees are 127,094, only 1,04,241 have been accounted for, which indicates that there is a gap of 22,853 employees.
The report said as per the information provided by the DDOs and HODs of various Departments, the total number of sanctioned posts of various categories in MCD is 119,706.
Against these, total number of employees and officers working is 98,013. As such, 21,695 vacant posts in the regular category exist in the MCD.
In addition, 29,081 employees of miscellaneous categories which include daily wagers, safai karamcharies, and part time domestic breeding checkers are working in the MCD in various departments. As such, the total number of employees of both the above categories working in the MCD comes to 127,094.
Sain said that as per the report, 87,740 employees of above categories have filled up forms for marking bio-metric attendance. Out of these, only 77,236 employees have given their thumb impression or enrolled for marking biometric attendance in the zonal offices.
In addition, 2,323 employees have enrolled themselves in the biometric attendance system in the main offices in Town Hall and Ambedkar Stadium. As such, the total number of employees who are enrolled in the biometric system of attendance comes to 79,559.
This figure does not include employees working in the schools -- 24,682. If this is added to the number of employees already enrolled, total figure comes to 1,04,241.
The Mayor said biometric system of attendance has been a grand success in the MCD and could be termed as a key reformist measure in good governance.
Leader of House Subhash Arya said the ruling BJP has to be credited for bringing in the biometric system. "This has helped in bringing out the irregularities. This has been going on for years and was also there during the Congress tenure but they did not do anything."
"We will find out the names of all these employees, who appointed them at whose recommendation and any official found guilty will face criminal cases," he said.
Leader of Opposition J K Sharma demanded a CBI inquiry into the matter, claiming that the corporation suffered a loss of Rs 2,000 to 2,500 crore (Rs 20-25 billion) due to the 'scam'.
"We congratulate the commissioner for bringing out the facts and we want a CBI probe. Those found guilty should be dismissed. This has been going on for 20 to 25 years. We will also raise the issue politically," he said.