Is this the time for India to use its forex reserves to bail out Dubai? The emirate might be grateful, but how would the others in the United Arab Emirates react? asks TVR Shenoy.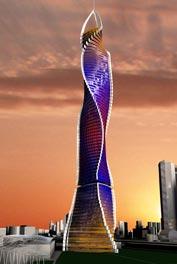 In November 1990, the United Nations Security Council passed Resolution 678 -- the legal cover for launching 'Operation Desert Storm'. This involved the Western powers displaying their might to the Arab world.

In November 2009, Abdulrahman al-Saleh, Director-General of Dubai's Department of Finance, spooked everyone by saying investors in Dubai World should be prepared to swallow some of its losses. This had the immediate effect of launching a hurricane across the markets of the West. Let us call it 'Desert Storm Part II'.

Most Indians do not care to remember it today but India fared woefully in the first 'Operation Desert Storm'. IK Gujral, external affairs minister in the V P Singh government, was photographed hugging Iraq's Saddam Hussein. The late Rajiv Gandhi announced a venture best described as diplomacy through private initiative. (The war itself ended by the time the Congress president set out on the first leg of his tour to Teheran, as I recall.) India was not just an economic basket case back then, it was a diplomatic laughing stock.

The end of it all was that a generation of Arabs ended up with a vague feeling that India really could not be counted upon. Indians, both individuals and institutions, were sent to the end of the queue when contracts were being handed out to rebuild Kuwait. Will India's current crop of leaders fare any better in handling the 2009 crisis?

Does anyone in Delhi or Thiruvananthapuram possess the hard numbers to calculate the potential fallout of the Dubai crisis? There are reports of up to 400,000 Keralites alone who are working there; the problem is that few seem sure about what exactly 'there' means: Is it Dubai, or is it the United Arab Emirates as a whole?

Second, in what capacity are those Indian expatriates employed? I doubt that Dubai will start sending back the workers commonly -- and contemptuously -- called the 'ABCD' (ayahs, bearers, cooks, drivers). It is highly unlikely that medical personnel will be suddenly unemployed.

But how many Indians are employed in the one industry where Dubai World invested most heavily -- construction? (Which includes everything from masons and carpenters to plumbers and electricians.) And how much exposure do Indian construction majors have to Dubai?

On his state visit to the United States the prime minister invited Indian expatriates to return to their motherland, a reverse brain drain. Is his government prepared to handle an influx of hands from the Middle East as well as brains from the West?

It is highly probable that some Indian firms have contracts with Nakheel, the real estate development wing of Dubai World. But Dubai World also owns Istithmar World, its foreign investment wing, that holds a 13 per cent stake in SpiceJet, for instance. What happens if Istithmar World decides to sell off its assets across the globe? Might that set
off a second wave of panic, one comparable to that ignited by the fall of Lehmann Brothers?

We must hope that the worst does not occur, meaning that Dubai World reaches some kind of deal with its creditors. It owes about US $80 billion, of which about US $3.5 billion is due when a Nakheel bond matures on December 14.

Those are not small sums, but to put things into perspective the neighbouring Emirate of Abu Dhabi is sitting on a sovereign wealth fund worth over US $650 billion. (India has about US $285 billion in reserves and the Euro zone holds about US $530 billion.) Basically, Abu Dhabi could end Dubai's credit crisis in a minute if it felt like it.

Could India do anything to give Dubai a helping hand, especially now that the GDP figures have stunned everyone with their robust health? It is, I suppose, one of the things that Indian policy-makers might keep in mind as they pore over their options -- if only to show how far India has come.

Back when Washington was plotting the details of Operation Desert Storm leaders in Delhi were taking desperate measures to stave off bankruptcy. India had to offer 67 metric tonnes of gold as collateral before the International Monetary Fund (IMF) approved an emergency loan. The two institutions which received the gold were the Bank of England and the Union Bank of Switzerland.

Today, European banks may be hardest hit thanks to their exposure to Dubai's debts. And in a curious twist the IMF sold 200 metric tonnes of gold to a cash-rich Reserve Bank of India in November. The wheel would come a full circle should India go to the rescue of others rather than be the one needing rescue.

It would be a grand gesture but would it be prudent? In 1991 India offered gold as collateral. What collateral would India receive today? Dubai World's assets are, mostly, a collection of real estate projects. And we all know how real estate projects have fared since the American sub-prime problems burst out into the open.

Second, Dubai World's problems are an ominous sign that the so-called 'recovery' is, at best, incomplete and that credit is still tight. In the boom of 2007 or thereabouts Dubai could have raised those billions from the market. We do not know which nation might be next on the list? (Greece? Possibly even Britain?)

Even if lenders of last resort emerge to rescue nations, there is no guarantee that they will stand by corporations. Let us not forget that Dubai World, as the government of Dubai has reminded us, is technically a corporation and its debts are not backed by the Emirate of Dubai.
Russia, for instance, has run up a total foreign debt of US $470 billion, but only US $29 billion is sovereign debt (backed by the government). What happens when all that corporate debt begins to unravel?

Is this, then, the time to start throwing India's reserves into the pool in an effort to cut a grand figure? Dubai itself might be grateful but how would the others in the United Arab Emirates react if India intervenes?

Dr D Subbarao, Governor of the Reserve Bank of India, said he would need to study the fallout of the Dubai debt crisis before reacting. I hope that both the Reserve Bank and the Government of India draw up their plans to deal not only with the financial and diplomatic fallout but, above all, with the human cost.