Last month, when Ratan Tata told the Wall Street Journal that his successor could come from abroad and could even be a woman, there was scarcely a tremor among Tata Group stocks on the Bombay Stock Exchange, writes Kanika Datta.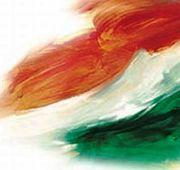 In 1997, when Marjorie Scardino was appointed CEO of the Pearson Group, owner of such venerable British media titles as Financial Times and The Economist, Pearson's share price actually fell on the London Stock Exchange. As one news agency wryly explained it at the time, she was, after all, American and a woman.
Last month, when Ratan Tata told the Wall Street Journal that his successor could come from abroad and could even be a woman, there was scarcely a tremor among Tata group company stocks on the Bombay Stock Exchange.
But the broader message seemed to be that being foreign-born or female is no longer considered a disqualification when it comes to heading a business in India.
In some ways this non-reaction to Tata's revelation (externally, that is; we do not know what his extremely capable senior management thinks of this) does mark a leap forward in the way Indian businesses view the talent challenge.
Just a decade ago, a kind of muscular nationalism was the leitmotif for talent management within Indian corporations. Any suggestion of bringing in foreign talent had managers bristling with indignation.
In those days, when India was still establishing its identity in the global business arena, management seminars regularly highlighted how able and capable Indian managers were and how we didn't really need foreigners to tell us how to run things.
Only Indians could understand Indian problems, the argument ran. One seminar actually had middle managers stand up and applaud when the speaker pronounced Indian managers 'world class'.
A decade later, that collective insecurity seems to have abated for a variety of reasons. For one, India Inc has proved itself more than capable of holding its own in the global business arena, so the demands for 'job protectionism' within management -- especially at the top -- has also relaxed.
For another, the increasing acquisition of foreign corporations and exposure to global corporations are prompting to focus on the need for executives with wider capabilities.
There is, after all, nothing like global competition to force corporations to loosen prejudices about nationality and race (and, increasingly, gender) and focus on capabilities instead.
Predictably, though, the trend has been more visible in businesses that have been on the frontline of globalisation: IT, airlines, hotels, insurance and automobiles.
These businesses didn't just focus on NRIs returning to ride India's growth story, but on foreign nationals as well. Thus, we have or have had US citizens heading Indian Hotels (Raymond Bickson) and IndiGo Airlines (Bruce Ashby).
An Australian (Gary Bennet) led Max New York Life till recently and a German (Wolfgang Prock Shauer) and an American (Nikos Kardassis) headed Jet Airways (the latter for a second stint).
Note that these are companies floated by Indian promoters as opposed to multinationals.
It is also worth noting, however, that this trend is still the exception. Run an eye down the list of India's 10 largest companies by net sales (as listed in Business Standard's annual BS 1000 listing) and not one features a foreign-born CEO.
An exception could be made for Tata Steel, which now has a CEO for its European operations after the acquisition of Corus in 2007. Expand the list to the top 20, and you'll still draw a blank. The first Indian-promoted company with a foreign CEO weighs in at number 40 (Jet Airways). The next comes in at number 47 (Ranbaxy, which was headed till recently by Brian Tempest, from Britain).
It is worth noting, however, that when it comes to CEO nationality (if not gender), Indian corporations are no less conservative than the largest global corporations. Much, for instance, has been made of the fact that an Indian woman (Indra Nooyi) now heads Pepsi (number 52 on the Fortune 500 rankings).
Or that a Lebanese-Brazilian (Carlos Ghosn) simultaneously heads Renault of France and Nissan of Japan. Even Japan's most iconic company, Sony, did not shy away from appointing a Welshman, Howard Stringer, to head it.
And when Klaus Kleinfeld was appointed CEO of American major Alcoa in 2008, most media announcements eagerly announced the fact that the world's third largest aluminium producer would now, in fact, be headed by a German.
But these people attract attention precisely because they remain exceptions, as a quick look down the Fortune 500 list will attest. Which suggests that, if the country's largest corporate group does eventually come to be headed by a foreigner (irrespective of gender), India will be a trend-setter in more ways than one.