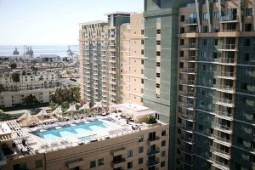 Indeed, it's a shame that there needs to be a law so that a home buyer knows how much space he's actually getting in terms of carpet area, writes Shobhana Subramanian.
It's a pity that home buyers in this country have got such a raw deal all these years while developers have been almost a law unto themselves.
Finally, the ministry of housing is trying to help protect consumers and keep a check on the construction of residential property with the proposed Model Act for Real Estate (Regulation of Development).
Of course, developers are upset that they will now be made far more accountable, but the government owes it to ordinary, middle class citizens of this country not to drag its feet on this piece of legislation.
And since the Act has to be adopted by states, the Centre needs to incentivise state governments to enforce the new rules. Otherwise, home buyers in this country will continue to be at the receiving end.
If developers are playing by the rules, then what are they so worried about? After all, there is an appellate tribunal that's been thought of and with the civil courts out of the picture, decisions can be speeded up; indeed the tribunal is expected to sort out disputes in three months.
Indeed, it's a shame that there needs to be a law so that a home buyer knows how much space he's actually getting in terms of carpet area and doesn't discover after he's moved in that the space is smaller than he'd thought.
Moreover, half the time a buyer doesn't know what exactly he's being charged for his apartment and how much he's paying for the common area and other amenities.
Of course, he almost never gets possession on time because very often money collected from customers for a specific housing project is diverted either to buy land or to some other venture.
That should change because the draft Model Act proposes that money raised for a specific project be kept aside in some kind of an escrow account, which would be audited by a chartered accountant. That's pretty much the way it works in China and in other parts of the world where payments have to be utilised for a specific project.
Also, Chinese developers can pre-sell a residential property only when a third or two-thirds of the construction is complete, depending on which province they're in.
It's a far easier world out here where builders are free to pre-sell property even before they've started digging or got necessary clearances.
The draft rules propose that developers sign a sales agreement with buyers before they start pocketing any money.
If the project is not completed on time, the developer must repay the customer's advances with interest and, in addition, fork out a penalty.
Developers may have a point in that the time line for completing a project should be decided by them and not fixed by the authorities, as is being contemplated. After all, what's important is that customers know upfront when the project will be completed.
It's also true that in the past, projects may have been delayed because of the numerous approvals and clearances needed and so it hasn't always been the developers' fault. But this can't be an excuse any longer because the draft rules suggest that any project should be marketed only after all approvals are in place.
Should the developer fail to put up the property in time, the regulator could recommend that the local land authority develop the remaining portion. If buyers are able to move into their homes within the promised time, it should put an end to the practice of developers charging any kind of premium for a completed project.
Today, with developers desperate to grow land banks and in no hurry to start any construction, land lies vacant. Compared to their Indian counterparts, Chinese developers hold relatively smaller land banks; brokerage CLSA estimates it would be sufficient to meet growth targets over a four-to-ten-year period in India, but developers are estimated to be holding on to land banks for anywhere between eight-fifteen years.
So, it's unbelievable that developers are complaining about a 5 per cent bank guarantee that they have to provide on the estimated cost of the 'development works'.
Let them not lose their sleep over the extra cost, let them pass that on to the buyers. Even the smallest home buyer will not mind paying that extra bit because it will save him a whole lot of time and money that he otherwise loses, paying interest on a home loan given that he almost never gets possession of his flat on time.