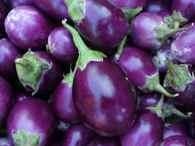 If a public debate ended in a near-ban on Bt brinjal, the next review could well end up the other way, says A K Bhattacharya.
Non-governmental organisations have been celebrating ever since Environment and Forest Minister Jairam Ramesh announced a moratorium on the commercial use of Bt brinjal in India.
Bt brinjal, a genetically modified vegetable, had been developed to make it resistant to attacks by the most common variety of pests, thereby raising prospects of its increased output without any associated costs usually incurred on pesticides.
While most government scientists endorsed the genetically modified variety of the vegetable and even the Genetic Engineering and Appraisal Committee (GEAC), a government body, approved its use, several NGOs had voiced their concern over safety.
In a remarkable display of strength and well-orchestrated campaigns, NGOs staged protest rallies across the country and made their views known to Ramesh at the many public hearings the minister held to review, the GEAC decision to allow commercial use of Bt brinjal.
Views of most scientists from the Department of Biotechnology and the Indian Council of Agriculture Research were set aside. Also ignored were the views of the agriculture minister, the science and technology minister and the human resources development minister.
Not surprisingly, therefore, NGOs are celebrating their victory in their battle against Bt brinjal. Ramesh's decision to place a moratorium on commercialisation of Bt brinjal, they point out, is nothing but a step away from a ban on its use.
That is significant. Mind you, the moratorium is only a step away from a ban. It is not yet a ban. NGOs may not have fully realised the implications of what Ramesh has achieved in the last six weeks of public hearings and consultation with a host of civil society groups, activists, scientists and NGO representatives.
This is what a democratic government ought to do! A government body had cleared the use of Bt brinjal. If a minister had to reject that finding, he was required to hold public consultation and use his conclusions from those public hearings to put the use of that technology on hold. This is exactly what Ramesh did.
If NGOs are celebrating today, they should recognise that Ramesh can use the same instrument of public consultation to take another decision a few months later that may not necessarily agree with their viewpoint on Bt brinjal.
If Ramesh is now a paragon of correct behaviour and NGOs are complimenting him for his transparent and democratic style of functioning, they should not sulk when Ramesh revises his and the government's stance on Bt brinjal after subjecting the technology to another review.
Indeed, the minister has stated that there would be further tests in more reliable laboratories and the regulatory system would be strengthened. Moreover, there are indications that the Bt brinjal issue might be discussed either in Parliament or at a meeting of the National Development Council. Who knows, the government's final stand on Bt brinjal may undergo a change after this exercise.
NGOs should note that subscribing to the idea of a democratic decision-making process can be a double-edged sword. Participants in the debate should be prepared to welcome whatever be the final decision. It is like taking part in an election. If you win, celebrations are in order. But if you lose, accept the verdict and cannot cry foul.
This is precisely how the United Progressive Alliance (UPA) government under Manmohan Singh has been trying to tackle knotty policy issues. Bt brinjal is one such example.
The other example is the question of removing subsidies on petroleum products. Last year, the UPA leadership had asked Kirit Parikh, who was then a member of the Planning Commission, to recommend what measures needed to be taken to relieve the government of its subsidies burden on account of the oil sector.
About a fortnight ago, the Parikh Committee submitted its recommendations on how the government could link its petroleum product prices to the market. If the government were to accept these recommendations, prices of petrol, diesel and liquefied petroleum gas would go up by varying margins.
Petroleum product prices have always been a political issue in India. Even as the Union Cabinet examined the recommendations of the Parikh Committee, opposition political parties, including the Left, decided to oppose any move to raise prices.
Even the Trinamool Congress, a partner of the UPA, threatened the government with protest rallies against any move to increase petroleum product prices.
Last Sunday, Petroleum and Natural Gas Minister Murli Deora was closeted with Finance Minister Pranab Mukherjee and examined the implications of the Parikh Committee's recommendations.
The administrative issues with regard to the proposal for an increase in petroleum product prices have been resolved by now. What remains to be tackled now is to bring round the political leadership both within the UPA and outside.
Opposition political parties and even UPA partners may feel good that their voices are being heard. But this is a classic case of political management of a tricky issue of raising prices.
By involving different stakeholders in the decision- making process and prolonging the discussion with political parties on the imperatives of an increase in petroleum product prices, the UPA government is only ensuring a safe and secure implementation of its decision.
Like in the Bt brinjal case, there may be a moratorium on a petroleum product price hike for a few days or a few weeks. But at the end of reviews and consultation, the government will take a decision that it wants to take.