The $17-billion Indian media and entertainment industry is very fragmented, writes Vanita Kohli-Khandekar.
Why don't we see more mergers and acquisitions in media? According to VCCEdge, a financial research platform of VCCircle.com, 22 (or 5 per cent of 449) M&A deals in corporate India came from media and entertainment in 2009.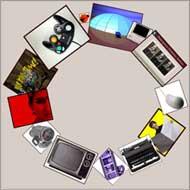 This is down from 37 (or 6 per cent of 542) in 2008. On value, the share of media and entertainment is even lower - 1.24 per cent (of $16.2 billion) in 2009, down from 2.2 per cent (of $27.8 billion) in the previous year.
As capital flows liberally into the sector, as it has since 2007, one would have expected more consolidation-driven growth. There has been the odd TV18 which has gobbled up lots of smaller firms, the odd newspaper deal from The Times Group or Jagran Prakashan, the sale of a few radio stations or channels here and there, but that is about it.
And yet, if there is one industry where M&As could really deliver value, it is this. The $17-billion Indian media and entertainment industry is very fragmented. It doesn't matter which segment you talk of - print, TV, films - almost all are a nightmare to operate in.
Take films for instance. More than 90 per cent of India's 11,000-odd screens are single screens owned by individuals. Add thousands of individual producers who make a bulk of the country's annual average of 1,000-odd films and you have a fairly potent mix of organised chaos and revenue leakages.
The world's largest film-making and -watching country made just under $3 billion from 1,300 films in 2008 compared to about $40 billion for 550-odd films from Hollywood in 2009.
But you hardly see any consolidation happening. The two mergers announced earlier this year (both on the retail side) - PVR-DT Cinemas and INOX-Fame - did not materialise.
Consider print, a hot industry right now going by the amount of money pouring in and the valuations.
All the capital generated has led to only two major deals - Sun-Dinakaran and Jagran-Mid-Day. This is an industry with about 60,000-odd registered newspapers and about 1,000 serious companies.
One investment banker, who scouted the length and breadth of India for acquisitions for a largish language paper company, says that they admitted defeat after a year. In print no one wants to sell because the newspaper a single brand owner has, is her raison d'être. It is the only tool of influence she has, the reason she gets any importance in her city or state. Hanging on to ownership has nothing to do with making money. How can you argue with that?
Over the last few years, many investment bankers have discovered that deals in media are hard to come by. And most have a similar list of interesting reasons why deals don't happen.
In TV, there are 30,000 cable operators carving out 83 million cable homes among them. Till consolidation happens, this business cannot be profitable for the large cable companies or for broadcasters. However, consolidation is moving at a snail's pace. The largest companies can still boast of only two-three million subscribers.
Talk to any of the firms trying to acquire operators - it is an uphill task. The reasons again are very Indian. Of the Rs 20,000 crore (Rs 200 billion) collected from consumers in cash, just about Rs 2,000-Rs 3,000 crore (Rs 20-30 billion) goes back to broadcasters.
Of the rest, a tiny percentage will show up as revenues with cable companies. The remaining money is completely lost. Why would anyone who generates that much income in cash want to sell out? This, by the way, is the same reason why outdoor media owners do not sell out.
For these and myriad other reasons, media and entertainment continues to remain a small, fragmented business. Globally, scale has come to this business by acquisition of brands in genres or geographies that are missing in the buyer's portfolio.
For instance, think of what could happen if the Sun Network merges with Sony or vice versa. In the absence of these opportunities, the firms that want to make money are doing it the old-fashioned way - by launching new products and going into new markets, even if they are crowded. As they succeed, the pressure on existing companies to sell will rise.
That is perhaps when we will see some serious M&A action.