To cope with the backlash against globalisation, more and more transnational corporations are adopting strategies that go beyond short-term profit maximisation, writes N Chandra Mohan.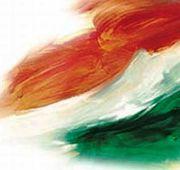 MNCs are increasingly trying to combine business interests with social development to cope with discontent against globalisation.
To cope with the backlash against globalisation, more and more transnational corporations are adopting strategies that go beyond short-term profit maximisation.
One such strategy is to embrace social business enterprise -- a fuzzy idea that doesn't admit of a precise definition but which broadly conflates the interests of TNCs with socio-economic development.
TNCs are taking to this approach in order to cope with the discontent against globalisation, which is perceived to benefit only the affluent segments of the developed world rather than the billions at the bottom of the pyramid in the developing world.
The reference to the bottom of the pyramid is, of course, the obeisance that companies pay to the theories of the late C K Prahalad, professor of corporate strategy at University of Michigan's Stephen M Ross School of Business.
He had been preaching that the poor have the right to be treated as consumers; that it made good business sense than charity if businesses targeted the poor as a market.
He rejected the notion that only governments and NGOs could reduce poverty, and argued that the private sector could play a major role in this regard by providing goods cheaply and harnessing the entrepreneurial talent of the poor.
A promising new idea that raises the bar for such evolving strategies is the business of humanity. Simply put, this states that humanity-oriented decision-making of TNCs leads to superior economic performance and enduring value.
Humane decisions include the option of eschewing downsizing or layoffs during a downturn. Safety, quality, diversity, environment, social sustainability, gender equality and integrity are other examples.
Humanity in business decision-making recognises the global context of decision-making and draws attention to the potential of markets at the bottom of the pyramid.
The thinking and research on the business of humanity are spearheaded by a multidisciplinary team of researchers at the University of Pittsburgh, led by Professor John Camillus of the Katz Graduate School of Business and Professor Bidanda Bopaya of the Swanson School of Engineering.
At a recent meeting of the Business of Humanity Forum, these professors articulated the imperative of shifting the primary focus of business decisions from making short-term accounting profits to putting human beings back into the equation& -- an approach that is better for business and humanity in general.
An example of TNCs following such strategies is Coca-Cola, which has set for itself an aspirational goal of becoming water-neutral in its operations on a global basis.
This means returning water used in the manufacturing process back to the environment in a form that sustains aquatic life and helps protect watersheds where the company operates.
The evolution and transformation of a US hi-tech company, Rockwell, and the superior returns that it continues to generate stem in large part from its core beliefs that the culture and character of a company are derived from the character of its people -- not vice versa.
Four years ago, IBM CEO Sam Palmisano called on traditional TNCs to abandon their 'colonial approach' to operations outside their home country to avoid an anti-globalisation backlash. What he had in mind were the Big Three car giants -- GM, Ford and Chrysler -- that built factories in Europe and Asia but kept R&D back home.
And then there were glocalisation strategies of companies like GE, which used to develop high-end products back home and adapt them for markets around the world. These TNCs needed to move towards full global integration of their operations to be closer to their customers.
To target the bottom of the pyramid, GE has decided to make products like low-cost electrocardiogram and ultrasound machines in emerging markets like China and India, and then distribute them globally -- what it terms reverse innovation. GE badly needs innovations that deliver hi-tech solutions at ultra-low cost -- a 50 per cent solution at a 15 per cent price -- to 'preempt' local companies in these emerging countries from creating similar products to disrupt GE in rich countries, wrote Jeffrey Immelt, Vijay Govindrajan and Chris Trimble in the Harvard Business Review last year.
Back to the Big Three. Ford is the only one that appears to have survived the recent global economic recession intact and its cars match the reliability of those produced by the Japanese.
This is hypothesised to stem from the humane ideals the company has embraced in recent years, according to Camillus and Bidanda.
These include making quality 'job 1' and giving mission-critical importance to sustainability. Ford's facility in a backward region of Brazil, with female workers representing half of its workforce, is one of the world's most advanced, flexible and productive car manufacturing operations.
The way forward for the business of humanity project is to rigorously establish that humanity-oriented decisions of TNCs like Ford or Vodafone in the Czech Republic demonstrably make for superior economic performance and enduring value.
What about documenting more such case studies in India and China? Bidanda has observed that in the embedded communication and R&D company, Sasken Communication Technologies, which is headquartered in India, executives reduce their own salaries before employees take pay cuts. Before employees are laid off, management thins its own ranks!
Has India Inc responded to social business enterprise? Is it ready to pursue a humane, socially-inclusive form of capitalism?
No doubt, the mobile telephony industry has found value in serving a large population of low-income families in rural India with tariffs less than one US cent.
The airline industry has made low-cost travel accessible to more Indians. Is Ford making humanity-oriented decisions also in its facility in Maraimalai Nagar near Chennai? All eyes will be on whether this company joins the reverse innovation race to produce a people's car like Tata and Renault-Nissan-Bajaj.
It is only when hard answers are available to these questions, can the business of humanity become the next big idea whose time has come in the graduate schools of business.
The author is a professor of economics and international business at the IILM Institute for Higher Education