Despite being the biggest producer of crude oil and natural gas in the country, Oil and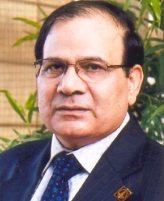 Natural Gas Corporation has been taking a hit on its bottomline due to the controlled domestic pricing regime prevalent in the petroleum sector.
In an interview with Ajay Modi & Jyoti Mukul, ONGC chairman R S Sharma says uncertainties continue in the business even after decontrol of petrol prices.
Edited Excerpts: 
Will the petrol price deregulation help ONGC in any way, since petrol revenue loss is a small portion of the overall underrecovery and the company could now be asked to share a part of kerosene and LPG underrecoveries which are much bigger?
The decontrol of petrol price still leaves a balance underrecovery which will have to be absorbed somewhere in the system, that is by the government, the oil marketing companies or the upstream companies.
So far, we have had an adhoc burden sharing formula. So, from that perspective, petrol decontrol is a direct relief.
However, the decontrol in petrol and marginal increase in diesel, kerosene and LPG prices have been done on the assumption of a static crude oil price ($75 per barrel) which, unfortunately is not true.
What does the government need to do?

Since crude oil is highly volatile, we have requested the government to develop a matrix specifying product prices at various levels of crude.
This would give an idea of underrecovery at various levels and a subsidy-sharing formula could be devised on this basis.
This mechanism should be dynamic at various levels of crude so that all stakeholders and investors know the impact of the changing crude oil price. Until there is an effective intervention and support from the finance ministry, the total burden on companies could be significantly large.
ONGC had earlier opposed disinvestment on the ground that valuations will not be correct. With the government deciding to free petrol prices, do you think it is now time for a follow-on issue?

ONGC is not looking for a follow-on issue but it is the owner's (government's) call on disinvestment. By deregulation of petrol, the issue of subsidy sharing has not been resolved. Subsidy sharing mechanism on a dynamic crude oil price scenario is needed.
We would like to help the government realise the best value for an FPO and so long as the uncertainty prevails, the government will not be able to realise it.
Fuel price has to be decontrolled and uncertainties have to be eliminated. As of now, there is a major uncertainty in the business.
When it comes to natural gas, the domestic priceline has been aligned to RIL's D6 price of $4.2 for million British thermal unit. The APM price hike has come at a time when there is a glut in international gas market. What do you have to say on the criticism that $4.2 is too high a price?

There has been a huge mismatch between domestic and international prices. ONGC got less than $2 per million British thermal units when international prices were $28. So, this is a much needed correction.
The government has been thinking of pooling of gas prices so this is also a way to see that supply sources prices are uniform.
Prior to this, there were even certain undesirable practices - some of those who were getting cheap APM gas of ONGC were selling it at a higher price.
Everybody was clamouring to get the APM gas. If somebody sets up a new industrial unit, say a glass factory, he will get gas at the market price.
Those who had older units get it at APM price so the new units will never be viable. This (price increase) brings better equity among users.
Are you planning to increase gas production?

We have not slowed on APM gas production though there is not much scope of increasing from the existing fields. Unlike oil, where you keep increasing production through improved oil recovery and enhanced oil recovery techniques, the recovery factor in a gas field cannot be improved.
The C-series field has already started producing and we are working out something on the Daman offshore. We will be coming out with an announcement in the next couple of weeks.
This will be a new field from the nominated block. It is substantial but not very big.
The government recently allowed a three-year drilling moratorium for deepwater exploration. How far will ONGC be benefited by this?

The move will give the much needed comfort to oil majors and big overseas investors to come and invest in exploration. It is a much-awaited relief.
We were not able to hire deepwater rigs from 2006 due to an increase in global demand from explorers in Brazil and the West Coast in Africa.
The news rigs were available for delivery only in 2009. We had represented to the government in 2007. So far as ONGC is concerned, our 16 blocks were affected where we have made an aggregate investment of over Rs 8,000 crore (Rs 80 billion).
Image: R S Sharma