The deregulation of fuel prices will mean a valuation re-rating for most stocks in the sector, Amar Ambani, vice-president, research, at IIFL, speaks to the Business Standard. Excerpts: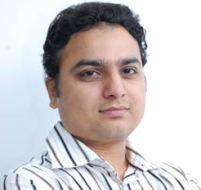 The EGoM has taken a major step on deregulation of fuel prices. How will it impact the sector, especially oil marketing companies?
Yes, the steps taken by the EGoM are positive. These moves will cut the gross underrecoveries for FY11 to Rs 53,000 crore (Rs 530 billion) from the Rs 90,000 crore (Rs 900 billion) estimated earlier.
However, with the government not clarifying anything on the subsidy sharing pattern, net underrecoveries for OMCs would still remain under a cloud. Not removing GAIL from the subsidy sharing pattern is negative for the company.
Overall, it is a sentiment booster for the sector and would result in valuation re-rating for most stocks.
Another important development was signing of the gas supply agreement between Reliance Industries and Reliance Natural Resources. How do you view this development?
The signing removes uncertainty with respect to the role of RNRL, as market speculation was rife that the pact would be between RIL and Reliance Power.
According to reports, the quantum would be 28 mscmd for 17 years to service 8,500 Mw. However, RNRL has stated it would approach the government to expedite the allocation of gas.
We believe that Reliance Power will utilise gas for Dadri and its other plants. The pricing would most likely be $4.2/mBtu, the government decided price. In terms of valuation, it does not impact RIL materially but is definitely a sentiment booster for RNRL and Reliance Power.
The Sensex has managed to reclaim 17,000-levels. Is the up-move sustainable?
Looking at the charts, it is possible that the markets can sustain these levels. Look at the Nifty. Though the run up from the low of 4,786 has been furious, the rally was mainly restricted to large-caps. After confirmation of head & shoulder bottom taking place above 5,150-5,160, the probability of hitting a new peak remains high.