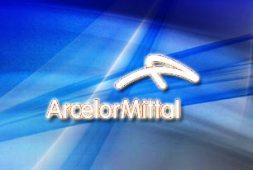 ArcelorMittal said on Monday it has not made any money from its excess carbon credits, bulk of which was purchases during the global economic crisis.
"ArcelorMittal has unexpectedly large excess of credits, a number of which it purchased, due to the unprecedented economic crisis which has seen steel demand plunge by 50 per cent. The company has not profited from the excess credits, which are needed for future production growth," the company said.
The company's statement comes amid reports that the steel tycoon will get a one billion pound windfall from a European scheme to curb global warming, if it chooses to sell its excess carbon credits.
A recent report in The Sunday Times said ArcelorMittal will make the gain on 'carbon credits' given to it under the European Emissions Trading Scheme.
The scheme grants companies permits to emit CO2 up to a specified 'cap'. Beyond that they must buy extra permits.
The report said the company could either sell the excess carbon permits priced at about 12.70 pounds each or store them for future use.
Either way it will have gained assets worth around 1 billion pounds by up to 2012, The Sunday Times reported on Sunday.
Carbon credits are awarded to entities which cut down their carbon dioxide emissions and these credits can be traded like any commodity.