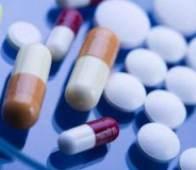 Israeli drug maker Taro Pharma has alleged that Sun Pharma is attempting to seize its control by waging a proxy war.
Seeking the support of its shareholders, Taro chairman and managing director Barrie Levitt said, "We believe that Sun may now attempt to seize the control of your company by waging a proxy fight to gain control of the Taro board."
Sun spokesperson said the allegations made by Taro promoters in a letter written to its shareholders is a desperate attempt to draw the attention of its shareholders away from such proposed resolutions at the upcoming AGM.
Taro and Sun had entered into a $454-million merger agreement in 2007, but later the Israeli firm unilaterally terminated the deal citing undervaluation.
After this, both companies dragged each other to court and the matter is still pending in the Israeli Supreme Court. Levitt said Sun has been trying to increase its stake in Taro by attempting to exercise warrants.
"We are concerned that if Sun seizes control of Taro, minority shareholders may fall victim to the same fate as the minority shareholders of another Sun-controlled public company Caraco Pharmaceutical Laboratories," the letter said.
Taro also urged its shareholders to keep chairman Levitt and the current board and reject Sun Pharma.
Recently investment firm Templeton had withdrawn its appeal filed in the Israeli supreme court against Sun's open offer in Taro. Sun has currently 36 per cent stake in the Israeli firm, whose annual general meeting is scheduled to be held on December 31.