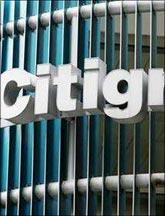 The Citigroup may cut a deal with the US government on Monday that will allow it to repay the bailout fund the financial entity had received at the height of the global financial crisis, says a report.
The Citigroup had received $45 billion from the government's Troubled Asset Relief Programme.
Attributing to people familiar with the matter, The Wall Street Journal said Citigroup is nearing an agreement that would lay the groundwork for the bank to start freeing itself from government control.
It said Citigroup executives are hoping to unveil the deal with the government, possibly as early as Monday.
According to the publication, the deal is expected to allow the US-based bank to raise more than $10 billion in new capital by issuing common stocks. Those funds would help it pay back some of the $20 billion that the Treasury Department injected into the company last year.
Citigroup executives are also hopeful that the Treasury would announce that it is preparing to sell at least a portion of the 34 per cent stake owned by the government, the daily said.
If the government approves Citigroup's repayment of taxpayer funds, it would free itself from pay restrictions for banks that received multiple bailouts.
Bank of America had already repaid $45 billion in TARP funds last week.