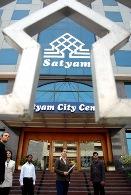 India has urged the US Securities Exchange Commission (SEC) not to impose fine on Satyam, now Mahindra Satyam, in view of irregularities as the company was also listed there.
"We have urged the SEC that there should be no penalties imposed on Satyam as it will ultimately fall on the shareholders," Minister of State for Corporate Affairs Salman Khurshid said. Satyam has been put back on its feet. Imposition of penalty would deter the process of rehabilitation that has already begun in a very creative manner, he said.
Khurshid said that the Centre had reached the SEC through SEBI which has an agreement with the US regulator. "But, we do not know whether SEBI has got the information on the penalty. We are in touch with the US government, but the SEC is an autonomous body," he said.
He said that in the US, there was a system of imposing penalties on defaulting companies. About the Competitive Commission, Khurshid said that it had already started hearing of the cases.
He said that the Competitive Appellate Tribunal had been given the work of MRTPC. So far, 2000 cases had been referred to the commission and 40 disposed. He said that Justice Arijit Pasayat was heading the tribunal. As per the sunset clause, MRTPC would continue to exist for two more years. Regarding the Company Law Board, he said that the full board would be formed soon.