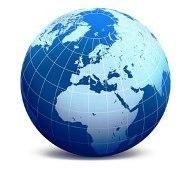 India's exports were swept into rough seas in 2009 owing to a sharp contraction in demand from Western consumers, whose household budget cuts to survive recession killed millions of jobs and eroded growth in emerging economies.
Exporters bled all through the year, with heir woes peaking in May when consignments dropped 40 per cent, the most in 13 years, but hope appeared by way of 18.3 per cent growth in exports in November.
Although the expansion in itself was attributed to base effect -- low numbers a year ago that tend to exaggerate growth now -- it reversed 13-straight months of fall in shipments.
"Though we cannot forget the turmoil, there is some kind of hope towards the end of the year," Federation of Indian Export Organisations president A Sakthivel said.
However for April-November period of the fiscal, exports dropped to $104.25 billion from $134.2 billion in the same period a year ago.
UNCTAD expected 13 lakh (1.3 million) job losses in export sector.
The year also saw unveiling of five-year Foreign Trade Policy that sought to incentivise exports to new markets -- ones that haven't been hit as hard by recession as the West. Exporters have been heavily dependent on the traditional markets of the US and Europe -- almost contributing one-third to their kitty.
India's exports in the last fiscal of 2008-09 were $185 billion, according to revised official data. A realisation that business should be well-spread all through the world and not on the western markets alone, has come about.
But then, it would take time before new markets are created.
What is the big lesson the exporters learnt through the tumultuous period, which they admit was under-estimated.
"We should not put all eggs in one basket," Sakthivel, who is himself a leading garment exporter, said. International trade expert with the prestigious Indian Institute of Foreign Trade, R M Joshi felt that the "exporters downplayed the magnitude of the problems. . ."
Engineering goods, textiles and textiles products, gems and jewellery and petroleum products fill the major portion of the country's export basket and most of it is destined to the western markets of the US and Europe.
All these sectors which account significantly for 80 million employment in the export units were hit badly. However, the pace of decline in some of the segments seemed arrested since August after peaking in May.
Their troubles started since October 2008.
According to a recent presentation by commerce secretary Rahul Khullar, the decline in exports has 'mellowed down'. Commerce and industry minister Anand Sharma is hopeful of better future for the segment. Allaying concerns of law-makers, Sharma said he expects the situation to improve in the next few months.
For the fiscal 2010-11, he would bet on 15 per cent growth.
Joshi of IIFT, said going forward by June, 2010, 'situation will be somewhat optimistic'.
Dollar maintaining a strong under-current for better part of the year, however, was a consolation for the exporters who were able to get better realisations in domestic currency.
The greenback against Indian currency had crossed Rs 50 in March before returning to Rs 46.5 mid-December. Though net-net the rupee has appreciated between January and December, firm underlying equation has worked well for exporters.
The government on its part, gave a stimulus package which lessened traders' woes. These included concessional finance from banks and improving the tax refund rates through better drawbacks.
In the trade policy, unveiled on August 27, the commerce ministry announced several sops for encouraging exporters to go to the new markets in Africa, Oceania.
India's export performance was more or less in line with the prognosis of the World Trade Organisation which had projected a nine per cent drop in global trade in 2009 -- the biggest such contraction in the last seven decades.