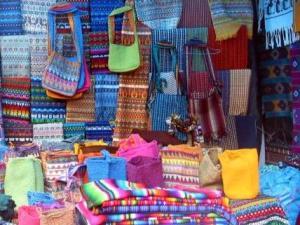 India's exports may fall to $150-155 billion in 2009-10 from $168 billion in the previous fiscal and the declining trend could be reversed from January, president of Federation of Indian Export Organisations A Sakthivel said on Friday.
"I expect we may achieve $150-155 billion this year and the turnaround is expected from January onward," FIEO chief told PTI.
The country's exports contracted for the 11th straight month in August by 19.7 per cent, as demand for merchandise goods saw a sharp erosion in the developed countries which mainly feed India's external trade.
The shipments in August were valued at $14.3 billion, down from $17.8 billion in the same month last year, commerce secretary Rahul Khullar said on Thursday.
For the April-August period, exports dropped by 31.3 per cent to $63.9 billion from $93.1 billion.
Sakthivel said exporters are receiving business enquiries for Christmas, which, however, need to be converted into orders. "Price remains a key factor in winning the orders," he said asking the government to increase the rates of tax refunds through the drawback mechanism.
The drawback panel, headed by Planning Commission member Saumitra Chaudhuri, is taking feedback from exporters and would take some more time to give its suggestions.
"This (increase in drawback rates) is our last hope," FIEO chief said.
Exporters get drawback of 3.5-7.5 per cent and they are seeking them to be raised to the 10-12 per cent band.
Merchandise external trade, which accounts for about 17 per cent of the country's gross domestic product, is a highly employment-oriented sector, particularly in units engaged in textile, leather and handicrafts.
Under pressure from global recession, exporting units were forced to lay off workers in the third and last quarter of fiscal 2008-09. FIEO had put the job loss estimates at 10 million people.