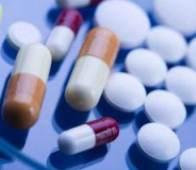 Global multinational drug companies' need to outsource manufacturing to low-cost destinations like India has turned out to be a boon for leading drug companies in India such as Ranbaxy, Cipla, Dr Reddy's Laboratories and Aurobindo.
Thanks to such deals, these drug companies are now well poised to post growth in excess of 20 per cent every year for the next five to 10 years, say industry analysts.
Most of these players, who follow different generic business models, were growing organically at an above industry-average growth rate of 12 per cent for the past five years. More such deals, which also include equity investments, are being discussed in the boardrooms of multinationals and Indian generic companies, said industry circles.
In the changing global drug manufacturing landscape, profitability in multinational drug companies is under pressure from patent expirations, pricing challenges and falling research and development productivity.
As a result, companies like Pfizer, GlaxoSmithKline, sanofi-aventis, Astra Zeneca and Merck & Co are closing their manufacturing units in the developed world and moving production to low-cost destinations.
Deals in the recent past between companies like GSK-Dr Reddy's Laboratories, Pfizer-Aurobindo and Pfizer-Claris Life Sciences are perfect examples of how such deals become win-win situation for the partners, said analysts.
Dr Reddy's Laboratories, a 25-year-old company which in the past had challenged the patents of many drugs belonging to big pharma with their reverse-engineered versions, announced a partnership with GSK this June to develop and market select products across emerging markets outside India.
"The DRL–GSK deal is positive over the long term, with $25 million (Rs 117 crore) revenue from FY11 and the full impact will be witnessed by FY13. This deal enables the company to get strong exposure to emerging countries without any investments," noted analysts with Centrum Broking.
DRL would manufacture the products and get a pre-determined revenue share to cover the manufacturing cost and profit margin. Regulatory expenses, logistics, marketing and selling expenses would be borne by GSK.
Another analyst company, Nomura, believes Dr Reddy's Laboratories' objective of achieving $3 billion revenue by FY13 is possible, considering its growing businesses in North America, in emerging markets, including India, and Pharmaceutical Services and Active Ingredients. These businesses have potential to contribute $1 billion each in the near future, estimate analysts.
Overall revenues of Dr Reddy's had grown 39 per cent in 2008-09 to Rs 6,940 crore (Rs 69.4 billion), mainly driven by additional revenues from the launch of an authorised generic version of GlaxoSmithKline's migraine drug, Imitrex (sumatriptan succinate), in the US market.
Cipla, the largest domestic drug maker, which believes in selling its drugs overseas through over 21 partners, is also trying to cash in the outsourcing boom in pharmaceuticals.
"Cipla has always followed a model of partnership and alliances in marketing its products, particularly overseas. We are in constant dialogue with a number of multinationals towards developing products, regulatory packages and ultimately supply of products from our world-class facilities," Amar Lulla, joint managing director, told Business Standard recently on its discussions with Pfizer for a large outsourcing deal.
The company is also believed to be in discussions with German drug maker Boehringer Ingelheim (BI) for a similar deal, said sources.
Daiichi Sankyo-owned Ranbaxy Laboratories, struggling with its US business due to manufacturing discrepancies at two of its Indian units, is also likely to recover in future with drug supply deals and exclusivities as part of patent case settlements with drug majors, said analysts.
The company is expected to gain over $100 million (Rs 468 crore) each year till FY14 from sale of active pharmaceutical ingredient supply of  the heartburn drug, Nexium (esomeprazole magnesium), to AstraZeneca, which has started since this May.
At full potential, Ranbaxy could generate $2.5 billion (over Rs 11,000 crore) out of its exclusivities (180 days for being the first to challenge the patent of an innovator company) for products such as Valtrex, Aricept, Lipitor, Caduet, Nexium and Flomax in five years, estimated analysts with Morgan Stanley.
Analysts with Kotak estimate Ranbaxy to gain additional revenues of $184 million (Rs 860 crore) from generic sales of GSK's herpes drug Valtrex, which was launched recently, and $85 million (Rs 400 crore) from generics of the anti-prostrate enlargement drug, Flomax (since March 2010), in the near term. 
Hyderabad based Aurobindo Pharma, which entered into a deal with the largest global drug maker, Pfizer, a few months earlier for supply of over 60 products for 15 years, is expected to gain an additional $60 million (Rs 280 crore) in FY10, estimated  analysts with Edelweiss.
The Rs 3,000-crore (Rs 30-billion) turnover Aurobindo is estimated to post revenues of close to Rs 4,000 crore (Rs 40 billion) in 2009-10, according to various estimates.
Glenmark Pharmaceuticals, which follows the model of selling generic drugs and pumping profits in that business for developing original novel molecules, is also trying to earn more revenues on a regular basis from its six molecules under development.
"I am confident of out-licensing at least one of our new chemical entities under development before the end of this financial year," said Glenn Saldanha, chief executive and managing director.
The Rs 2,000-crore company, which had earned steady milestone payments from out-licensing novel molecules for further development for the past five years, had to face setbacks in the recent past. Its flagship lungs disorder treatment drug, Oglemilast, failed in clinical trials and two other out-licensed drugs were returned by Eli Lilly and Merck & Co.
Ahmedabad-based Claris Life Sciences, one of the rare pure injectable drug manufacturers across the globe, is also going to gain in the coming years by entering into a 15-year supply agreement with Pfizer.
The company will supply several finished products to Pfizer, which will sell the products in the US  and across the globe with its label.
"Our priority is not to grow top line in the coming years, but the focus will be to increase profitability," said a top-level official with the Rs 750 crore (Rs 7.5 billion) Claris Life Sciences. He said supplies for Pfizer would begin soon.