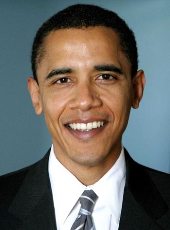 With China showing interest in acquiring green technology, four US lawmakers have asked President Barack Obama to redirect stimulus funding towards the purchase of advanced energy technology from US-owned manufacturers for heavily polluting Chinese power plants.
In return for these services, China would 'sell-back' some of the more than $800 billion in debt held by it.
In a letter, the four Congressmen urged Obama to pursue an agreement to redirect stimulus dollars towards the purchase of Best Available Control Technology equipment and services from American-owned manufacturers to be employed at existing or future coal-fired power plants in China.
The signatories to the letter are Congresswoman, Cynthia Lummis, and Congressmen, Rob Bishop, Phil Gingrey and Rosoe Barlett.
"China has recently expressed an interest in obtaining green technologies to produce energy in a more environmentally responsible manner. We view this as an important opportunity for the US to advance our trade interests, incentivise high-paying American technology and manufacturing jobs, reduce global emissions of traditional pollutants, all while paying the national debt," they said.
"China is one of the largest holders of US securities around $800 billion. China is also the largest carbon emitting nation in the world. This is the same nation building a new coal-fired power plant almost weekly in order to meet their ever-growing energy demands," Lummis said.
Image: Barack Obama