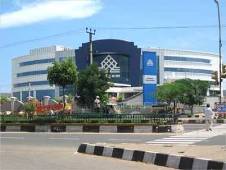 Accounting regulator Institute of Chartered Accountants of India said on Wednesday it would give auditors of PricewaterhouseCoopers in the Satyam scam a chance to present their side before passing any order against them.
"I told my office to take permission of the court because I want director, discipline, to begin proceedings against them (S Gopalakrishnan and Srinivas Talluri).
Unless I listen to them, I cannot pass the order against them. . . either send them to us or allow us to hear them while in custody," ICAI president Uttam Prakash Agarwal told PTI.
Talluri and Gopalakrishnan, the two PW auditors, are in custody for their alleged involvement in the Satyam accounting fraud perpetrated by founder-chairman B Ramalinga Raju.
Following the disclosure of the fraud in January, ICAI had initiated disciplinary proceedings against the auditor.
The Institute also interrogated the two auditors in the jail. Talluri and Gopalakrishnan during the interrogation, told ICAI that they relied on the documents provided by the management and followed the accounting procedures prescribed by the Institute.
The ICAI president, however, said the two auditors have been 'prima facie found guilty' of professional misconduct.
"We want to give our verdict. . .This is personal hearing. . .prima facie they have been found guilty of professional misconduct, so we have to reach to a conclusion," Agarwal added.
According to the ICAI Act, members found guilty of professional misconduct could be barred from practice or fined up to Rs 500,000.