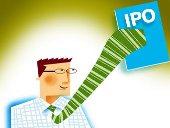 The economic slowdown might have squeezed credit flow, but primary market remained robust in 2009, with 21 companies mopping up an average of over Rs 900 crore (Rs 9 billion).
The 21 entities, which hit the market with their initial public offers, have raised as much as Rs 19,000 crore (Rs 190 billion), the highest ever in any year, according to primary market tracking firm Prime Database.
"The average deal size rose dramatically to Rs 931 crore (Rs 9.31 billion) in 2009, up from Rs 445 crore (Rs 4.45 billion) in 2008 and Rs 426 crore (Rs 4.26 billion) in 2007.
In fact, the 2009 average deal size was the highest ever," Prime Database managing director Prithvi Haldea said.
So far this year, India Inc has mobilised Rs 19,558 crore (Rs 195.58 billion) from the primary market by way of IPOs and follow-on-public offers from 21 companies.
This was a 16 per cent increase from Rs 16,927 crore (Rs 169.27 billion) raised by 55 companies in 2008.
"The year 2009 saw as many as five issues of over Rs 1,000 crore (Rs 10 billion) each and for the first time ever, the year did not witness any issue below Rs 10 crore (Rs 100 million)," he added.
However, the total funds raised through IPOs and FPOs were 43 per cent lower than 2007, which had seen over 100 companies raising Rs 45,142 crore (Rs 451.42 billion).
Volatile secondary market conditions and an uneasy outlook on the economy post the global economic crisis in 2008 lead to lesser number of companies hitting the capital market with initial share sale offers.
"The mobilisation in 2009 could have been much better with more PSU divestments or fresh capital raisings.
The year witnessed only two such issues NHPC and Oil India both of which in fact had been in the pipeline for long," Prime said.
According to the study, maximum large companies that entered the market in 2009 in fact were the ones that had been ready for more than a year, and had received SEBI's approval in 2007 or 2008.
This included the refilled IPOs of NHPC (Rs 6,039 crore or Rs 60.39 billion), Adani Power (Rs 3,017 crore or Rs 30.17 billion), JSW Energy (Rs 2,700 crore or Rs 27 billion), Cox & Kings (Rs 610 crore or Rs 6.1 billion).
Unlike 2005-2007, when real estate companies dominated the IPO mart, 2009 saw power companies flooding the counter with four issues cornering a 69 per cent share.
During 2009, only one company came out with an FPO raising about Rs 23 crore (Rs 230 million).
In terms of subscription, the response from retail investors were poor for most of the IPOs, although anchor investors provided the backing and helped the IPOs to get fully subscribed.
Only five of the 21 issues received over subscription of more than 10 times, while seven issues barely managed around a one-time subscription.
Further, in as many as nine issues, their portion of retail investors remained under-subscribed, while in most other issues too, the response was weak with only five issues managing to get the retail subscribe their portion by more than three times.