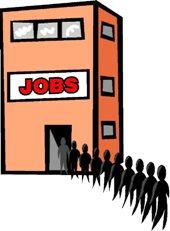 Gurgaon-headquartered DuPont India, a science-based products and services company, plans to double headcount to 3,000 employees in the next two to three years. This is in line with the company's plans to focus on emerging markets like India in the coming years.
The expansion in headcount will come across nearly 13 of its business verticals including agriculture and nutrition, construction, automotives, renewable energy, textiles and chemicals.
The company has 1,500 employees in the country at present. Under the hiring drive, the company plans to recruit scientists for its R&D centre in Hyderabad, engineers for its technical team and personnel for sales and marketing. "We are aiming at a double-digit growth from India.
Our focus is on market opportunities in emerging markets like India where we will concentrate on major verticals like agriculture and nutrition and construction," said Dipal Parikh, business manager, South East Asia.
He added that plans were afloat to increase facilities at its R&D centre in Hyderabad called the DuPont Knowledge Center which has been set up at an investment of about Rs 150 crore (Rs 1.5 billion).
The centre has 300 employees presently which will go up to 600 in the next two-three years. The parent company, the US-based E I du Pont de Nemours and Company has an R&D and technical spend of about $1.7 billion.
For 2008-09, DuPont India recorded revenues of $450 million and is expecting 2009-10 to end with $500 million. Textiles is one of the focus areas for the company in India where it is expecting the growth from its Teflon fabric protector through a clientele made up of top apparel makers.
The product is an additional cover for fabric which is added in the final stages of manufacturing a cloth. To promote the product, the company has launched a global campaign called 'My Life History' for which, the ad spend will go up significantly, said Defne Saral, global manager-textiles, DuPont.