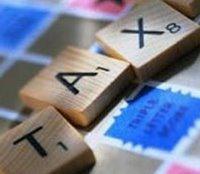 Stimulus packages and economic slowdown have hit the exchequer hard as indirect tax collections shrunk by over 21 per cent to Rs 1.26 lakh crore (Rs 1.26 trillion) in the first seven months of this fiscal, against Rs 1.61 lakh crore (Rs 1.61 trillion) a year ago.
All the three components of indirect tax excise, customs and service tax have posted negative growth in collections.
Customs declined the most, by 31.8 per cent at Rs 45,412 crore (Rs 454.12 billion) indicating lower imports because of economic slowdown and decline in petroleum prices. Excise duty collection was also down by 18.8 per cent at Rs 52,566 crore (Rs 525.66 billion), a finance ministry statement said.
The pace of slowdown could be gauged from the fact that services sector, which is a significant contributer to the Indian economy, fetched 5.4 per cent lower revenue at Rs 28.926 crore (Rs 289.26 million).
Analysts attribute the fall in indirect tax collections to both stimulus packages, which cut excise duty by 6 per cent and service tax by two per cent, as well as economic slowdown.
However, fall in indirect tax collection slowed down in October, declining by 13 per cent, compared to an average of over 21 per cent in the seven month period.
Decline in each component of indirect tax has come down in October against earlier months.
Customs duty collections fell by 18 per cent to Rs 7,505 crore (Rs 75.05 billion) in October, while excise duty slipped by 8 per cent at Rs 8,952 crore (Rs 89.52 billion). Service tax collection dipped by 11.6 per cent at Rs 5,736 crore (Rs 57.36 billion).
Total indirect tax collections during the first seven months of this fiscal constituted 47.4 per cent of the budget estimates at around Rs 2.70 crore (Rs 27 million) for the entire fiscal, the statement said.
As stimulus is taking a heavy toll on the exchequer, talks have already begun about when to withdraw it.
Prime Minister Manmohan Singh had said it will be phased out from next fiscal, while finance minister Pranab Mukherjee had said it will continue till the global economy recovers.