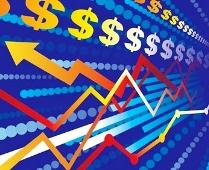 The 'most appropriate' timing for a gradual rollback of the fiscal stimulus package would be the next financial year, chairman of the Prime Minister's Economic Advisory Council C Rangarajan said on Wednesday.
"It will be a calibrated one and I think the process can be started next year," Rangarajan told reporters on the sidelines of the Skoch Summit -- a meeting of financial leaders -- in New Delhi.
He said, however, the roll-back of tax incentives would also depend on the way the economy evolves.
Rangarajan said with expectations of a normal monsoon, the economy is likely to grow by 7-8 per cent in the next fiscal.
The gross domestic product grew by 6.1 per cent in the first quarter of 2009-10 and the year may end with 6.5 per cent.
On monetary policy, he said if inflationary pressure builds up, the Reserve Bank of India may begin tightening rates even earlier.
"If the inflationary pressure develops, then authorities may take action even earlier. . . RBI will have to wait and see how price situation evolves during the period of November-December," former RBI governor said.
Inflation, which was at 0.1 per cent for the week ended October 24, is expected to rise to around 5 per cent by March next year while food inflation is already hovering around 15 per cent, burning a hole in the pocket of the common man.