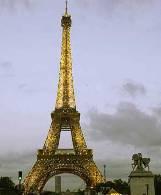 Europe's deepest recession since World War II officially ended on Friday, as data showed the European Union was growing once again, following five straight quarters of contraction.
Figures released by its data agency, Eurostat, showed both the eurozone - the bloc of 16 countries that use the euro as currency - and the 27-member EU as a whole grew by 0.4 per cent and 0.2 per cent, respectively, in the third quarter.
Growth in France (0.3 per cent) and Germany (0.7 per cent), driven mainly by exports, underlay this resurgence. However, Britain (not part of the eurozone) and Spain remained mired in negative growth.
These growth rates compare with a 0.9 per cent improvement in third-quarter economic output in the United States.
The European Commission had marginally raised its forecast for growth in Gross Domestic Product in the eurozone in 2010 to 0.7 per cent earlier this month, predicting an acceleration to 1.5 per cent in 2011. It warned, however, of a possible "soft patch" in the first half of 2010.
Experts are saying the latest figures are cause for relief rather than celebration. High unemployment across the EU - more than 22 million at the last count – is expected to continue to act as a brake on growth for the near future.
Bloomberg adds: Europe's economy is gathering strength after governments stepped up stimulus measures and the European Central Bank injected billions of euros into markets to encourage lending.

While confidence in the economic outlook is at a 13-month high, rising unemployment, the expiration of stimulus plans and a surging euro are threatening to undermine a recovery.
"The euro-zone economy has officially turned the corner and that is cause for relief, but not celebration," said Martin van Vliet, a senior economist at ING Bank in Amsterdam.

"The economy remains in a fragile state and is recovering mainly because of government stimulus and temporary inventory effects."
In the year, euro-area GDP declined a seasonally adjusted 4.1 per cent in the July-September period after dropping 4.8 per cent in the second quarter.