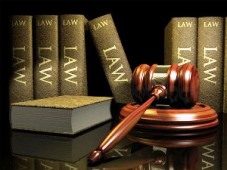 The 18th day of arguments in the Ambani brothers' appeals in the Supreme Court on their gas supply dispute came to a bitter and early end in the afternoon, with accusations flying from three sides, some of these touching on the personal integrity of the parties.
Following the heated exchanges, the bench rose early for the day, to resume the hearing on Tuesday. The schedule of hearing was changed and according to the current estimate, it will end by mid-December, just before the year-end holidays.
Ram Jethmalani, counsel for Anil Ambani's RNRL, produced some documents, including a letter purported to have been written by NTPC to the Union government, which went against the assertions of Mukesh Ambani-controlled Reliance Industries Ltd on the price set for the gas from the KG (Krishna-Godavari) basin.
He wanted to cross-examine the Union minister of petroleum and the secretary in the ministry, apart from demanding the right to inspection and discovery under the evidence law.
RIL counsel Harish Salve protested that such documents could not be produced in court at this late stage. He said they were 'purloined from the government by someone claiming to be a paragon of virtue'. The letters were 'stolen', he said.
Jethmalani retorted that  'stolen evidence is admissible in law'. Whether the documents were stolen or volunteered, it showed RIL and the government were acting 'in tandem' and 'conspiring' with each other.
He did not find anything wrong in getting Cabinet documents, as citizens have freedom of information now. He said there are good and honest persons in the government who wanted to expose the wrongs and they would release evidence to nail fraud.
Mukul Rohtagi, another counsel on the side of RNRL, told the bench headed by chief justice K G Balakrishnan that 'in any case, we have the documents; let there be sunlight'. He said the letter of NTPC to the government contradicted the arguments of RIL that it did not need the approval of the government for fixing the price of gas.
Solicitor general Mohan Parasaran, for the government, also objected to the production of the letter by RNRL, stating it was addressed to the power ministry, whereas it was the ministry of petroleum which was before the court now.