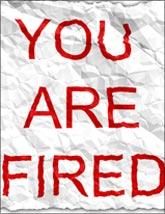 Even as the Indian government continues to underscore that the financial crisis in Dubai, triggered by the twin shock of a major slump in real estate prices and a crippling credit crunch, may not impact remittances sent by Indian expatriates in the Gulf, reports say that many Indian workers who had come home for Eid have been sacked over SMS, says Economic Times.
The ET report said that many workers from Meerut who were working in Dubai in some tile production units, were shocked to receive SMSes stating that their contracts had been terminated and they need not return to Dubai.
Not only that, the work permits of all these employees too were terminated, ET said.
The SMS further informed the sacked employees that their dues, if any, would be sent through post and their belongings left back in Dubai too would be returned, the Economic Times reported.
Many an Indian's dream has been rudely shattered by the pink slips via SMS. Families whose loved ones are still in Dubai are now afraid for their fate as they are not sure if they will be paid any more or not and, more importantly, what would they do once they lose their livelihood in the Gulf.
Even those who have not received any information about being fired from their jobs are now on the tenterhooks.
India continues to be the top recipient of global remittance flow at $52 billion in 2009, the World Bank has said in a report recently, and a quarter of that came from those working in the United Arab Emirates.
"Remittances from expats didn't suffer during the period when the larger crisis was on. So whether this should have an impact in terms of employment, in terms of salaries and therefore in terms of remittances is somewhat unlikely," Finance Secretary Ashok Chawla said.
Former RBI Governor Y V Reddy said, "On the basis of past evidence, the recent development in the Middle East should not have any serious impact on the Indian remittances."
However, there is now a fear that the Dubai bubble would take a heavy toll on Indian workers there and workers' organisations are looking to the Indian government to help them get over this crisis.