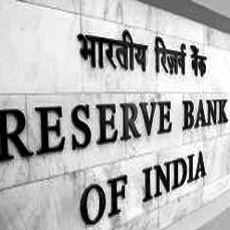 Aiming to tackle inflationary pressures, the Reserve Bank of India on Tuesday increased a key statutory deposit ratio for banks by one percentage point to 25 per cent but the move is not expected to push interest rates up.
Barring the hike in statutory liquidity ratio, the deposits that commercial banks are to park in government securities, the central bank left other key policy rates and ratios unchanged.
Although the one percentage point hike in SLR could suck up over Rs 30,000 crore (Rs 300 billion) from the system, the average SLR of banks is already at 27.6 per cent.
"As such the increase in SLR will not impact the liquidity position of the banking system and credit to the private sector," RBI governor D Subbarao said, releasing the second quarterly review of the monetary policy.
Maintaining the easy credit flow to the private sector would help increase economic activity.
RBI retains economic growth projection to six per cent with upward bias for the current fiscal, while upping inflation estimate to 6.5 per cent with upward bias by March end from five per cent earlier.
"As always the Reserve Bank will endeavour to ensure price stability and anchor inflation expectations," the central bank said.
IDBI Bank executive director Sushil Munot said the signal is quite clear that RBI does not want to hurt growth, but wants to check inflation. It is nevertheless a signal of reversal of easy monetary policy.
The central bank kept repo-rate at which banks borrow from RBI in exchange of government bonds at 4.75 per cent, reverse-repo at which the apex bank accepts deposits from banks at 3.25 per cent and cash reserve ratio, the portion of cash banks park with the Reserve Bank, at 5 per cent -- all unchanged.
Taking a cue from RBI's monetary policy stance, banks are unlikely to hike their auto, home and education loans in the near term.
However, credit flow to commercial real estate may be affected as the RBI raised the requirement for banks to keep the money aside while lending to this sector from 0.40 per cent to one per cent.
It means banks will have to keep Re one aside for every Rs 100 lent to commercial real estate against 40 paise now.
"In view of large increase in credit to commercial real estate sector over the last one year and the extent of restructured advances in the sector, it would be prudent to build cushion against likely non-performing assets," Subbarao said.
The GDP growth projection for FY'10 has been pegged at 6 per cent, same as earlier, assuming a modest decline in agriculture production and a faster recovery in industrial production," the RBI said.
On inflation, the RBI said, "the base effect, which resulted in negative WPI-inflation till August, is now expected to work in the reverse direction accentuated by high food prices."
The RBI projected inflation to reach 6.5 per cent with upward bias by this fiscal end.
After remaining below one per cent for five consecutive weeks and at sub-zero levels for 13 weeks in a row, the wholesale-price based inflation rose to 1.2 per cent as on October 10 on account of increasing food prices.
Surging food prices, global trend in commodity prices and domestic demand-supply imbalances, are expected to escalate the headline inflation in the months ahead, the central bank said, adding that it will 'keep a vigil on inflation' and was prepared 'to respond swiftly and effectively to stabilise inflation expectations'.
Quoting its inflation expectation survey for households, the apex bank said that while inflationary expectations will remain contained, a majority of the respondents expect inflation rate to increase over the next three months as also over the next year.
With a view to pushing financial inclusion in the country, the Reserve Bank has proposed to allow banks to appoint kirana/medical shop owners, petrol pump owners, PCO operators, retired teachers, agents of small savings schemes of GOI, insurance companies and authroised functionaries of well-run SHGs as banking correspondents.
Besides, banks will be allowed to collect reasonable service charges from customers under their Board-approved policy for delivering services through BCs, the RBI said, adding, "it will review the working of the BC scheme after a period of one year."