India, China and other developing nations have played a key role in checking the economic crisis, World Bank President Robert Zoellick has said, adding there is need of multiple poles of growth as the global economy can no longer rely on the US consumers.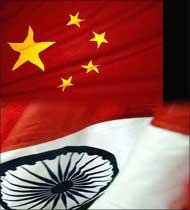 "We can no longer rely on the US consumer to sustain global growth. We need multiple poles of growth," Zoellick told reporters at a news conference in Beijing.
"China, India, and other developing countries have been key players in stopping the crisis from getting worse and laying the foundations for a broad-based recovery, but other developing countries can also offer other pools of growth."
From Beijing, Zoellick heads towards London where he would attend the G-20 ministerial meeting.
"The London G20 Summit in April helped stabilise the world financial system, but looking ahead to the Pittsburgh Summit of the G20 later this month, we need to address the needs of the developing countries in this crisis. They are the ones that are most vulnerable, but they are also potential sources for demand and growth," he said.