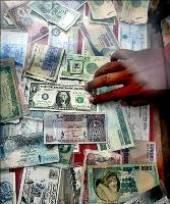 After witnessing a lull for some time, the global merger and acquisition activity is finally catching up some speed, with as many as eight deals worth more than $1 billion each, being announced in the last seven days.
According to global deal tracking firm Dealogic there were as many as eight deals valued over $1 billion that were announced last week adding up to $38.2 billion.
"This is the highest weekly volume for deals over $1 billion since the week of June 22 when the $48.3 billion Anglo American/Xstrata deal was announced and volume totalled $61.5 billion," Dealogic added.
There has been an increase in average deal size as well.
"Average deal size last week reached $111.4 million, the highest weekly average since the week of June 1, 2009 when this average totalled $120.8 million," Dealogic added.
A sectoral analysis of the global M&A deal activity since the third quarter of 2009 till date shows that telecom makes up the largest percentage share of deals in the over $1 billion category with eight deals making up $24.5 billion.
Finance comes in second position with $24.1 billion followed by food and beverage with $22.1 billion.
In terms of market share, telecom enjoyed the maximum (14 per cent), followed by finance (13 per cent), food and beverage (12 per cent), health care (11 per cent) and auto 9 per cent).
Image: A currency dealer displays various currencies at his roadside money changer stall. | Photographs: Athar Hussain/Reuters