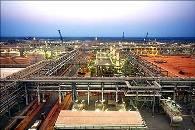 Terming as "illegal" marketing margins charged by RIL on gas supplied to it, Anil Ambani group firm Reliance Infra has asked the Mukesh Ambani-led company to withdraw these charges and refund the payments it had made till now.
"…the charge towards the marketing margin imposed by you (RIL)…for sale of gas is illegal, unauthorised and unwarranted," Reliance Infra has written to RIL, which is supplying 0.55 mmscmd gas to the Anil Ambani group firm under an agreement signed in April this year.
"It (the charge) is in excess of the ($4.2 per mmBtu) price determined by the government, which according to you is the price at which you can sell gas under the PSC. It (marketing margin of $ 0.135 per mmBtu) is not even shared with the government as a part of profit petroleum," Reliance Infra added.
Another Anil Ambani group RNRL is currently engaged in a legal battle with RIL over supply of gas.
The communication comes within days of the petroleum ministry hitting out at the Anil Ambani Group for making "baseless allegations" that the ministry was favouring RIL on unauthorised marketing margin and said why the same was not questioned when Reliance Infra signed a gas deal with Mukesh Ambani-led firm.