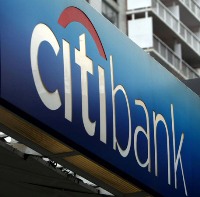 Citigroup plans to scale back its US branch network to six major metropolitan cities, including New York and Washington, and also limit its lending to affluent customers, says a media report.
Attributing to people familiar with the situation, The Wall Street Journal said executives at the New York company plan to narrow the focus of Citigroup's US branch network to six major metropolitan areas.
The company would also limit its overall consumer lending in the US primarily to credit cards and 'jumbo' mortgages, while catering largely to affluent customers, it added.
"At the end of the day, we are not going to have the density of distribution that others have" in the US, the report quoted one Citi executive saying.
According to the publication, bank executives are expected to present details of the plan to Citi board next month. The moves would leave its US banking operations concentrated in New York, Washington, Miami, Chicago, San Francisco and Los Angeles, where Citi has a substantial presence.
Citi could abandon or scale back where it is an also-ran, including Boston, Philadelphia and parts of Texas, the report said citing people with knowledge of the discussions.
About 75 per cent of Citigroup branches are outside the US. The bank has 1,001 US branches, compared with more than 5,000 a piece at Bank of America Corp., JP Morgan Chase & Co. and Wells Fargo & Co.
The 'smaller-but-smarter' approach is the latest attempt by Citi to mend its business, the report said even as some Citi executives are nervous that scaling back in the US could spark criticism in Washington, since the government owns a 34 per cent stake.
The report said that the US pullback would leave Citi even more dependent on corporate clients and its non-US operations, both longtime strengths that could help rev up its overall growth.