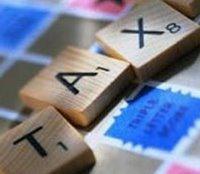 The government said on Friday direct tax collection has surpassed the Budget estimate of Rs 3.70 lakh crore (Rs 3.7 trillion) for the 2010 fiscal.
"It (direct tax collection) is well above the Budget estimate," finance minister Pranab Mukherjee said in New Delhi on the sidelines of a function to commemorate the 20th foundation day of the small and medium sector lender Sidbi.
Direct tax realisation, however, is likely to fall short of the enhanced target of Rs 3.87 lakh crore (Rs 3.87 trillion), mentioned in the revised estimate for 2009-10.
Direct taxes include, corporate tax, personal income tax and wealth tax.
During the 11-month period of the 2010 fiscal, direct tax collection was Rs 2.78 lakh crore (Rs 2.78 trillion), nearly Rs 1 lakh crore (Rs 1 trillion) short of the Budget estimate.
In February, direct tax collection grew by a robust 27.54 per cent on a year-to-year basis. Tax collection stood at Rs 14,675 crore (Rs 146.75 billion) against Rs 11,506 crore (Rs 115.06 billion) in February 2009.
This was against a negative growth of 19.84 per cent in January.
Corporate tax collection grew by 10.89 per cent to Rs 1.80 lakh crore (Rs 1.8 trillion) in the April-February period compared to Rs 1.62 lakh crore (Rs 1.62 trillion) in the 11-month period the previous fiscal, while personal income tax grew at 1.84 per cent to Rs 97,692 crore (Rs 976.92 billion) during the period.
In February, corporate tax collection grew by a healthy 16.87 per cent, while personal income tax mop up jumped by a robust 37.58 per cent.
With more and more people investing in the stock markets, the securities transaction tax  fetched Rs a handsome 5,975 crore (Rs 59.75 billion) during the first 11 months of the just-concluded fiscal, which is a smart 17.65 per cent over the year-ago period.
The government, in the current fiscal (2010-11) expects to mop up Rs 4.30 lakh crore (Rs 4.3 trillion) from direct taxes, higher by over 10 per cent from what it is likely to collect the 2010 fiscal.
This is despite the widening of income tax slabs and reduction in surcharge on corporate taxes to 7.5 per cent from 10 per cent.
The minimum alternate tax will, however, has been increased from 15 to 18 per cent on book profit of companies which do not fall under the tax net due to various exemptions.