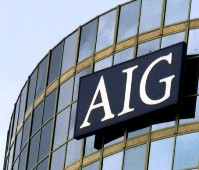 Government prosecutors may decide not to charge insurer American International Group's executives for their role in financial contracts that brought the firm close to a collapse, a media report has said.
Attributing to people familiar with the matter, The Wall Street Journal said, 'federal prosecutors, after a two-year investigation, may soon decide not to charge executives for their role surrounding financial contracts that nearly brought down the company.'
As per recently obtained evidence, the prosecutors are leaning against pursuing charges, though no final decision has been made by Justice Department prosecutors in Washington, the report cited the people as saying.
The high-profile probe has centred on Joseph Cassano, the people familiar with the matter said.
Cassano headed a London-based unit of the insurer giant called AIG Financial Products.
The unit had entered into insurance-like contracts with other financial institutions, which ended up being financially disastrous for AIG.
When the mortgage market had burst, AIG had to hand over tens of billions of dollars worth of collateral to financial institutions that had entered into the contracts, known as credit-default swaps, with the insurer.
These collateral calls nearly led to the collapse of AIG and the government had to give a massive bailout, that has generated intense public outrage and political scrutiny.
Attributing to the people familiar with the matter WSJ stated that, 'the issue in the investigation was whether, starting in 2007, Cassano and his colleagues deceived investors and the firm's outside auditor about AIG's financial exposure from those contracts.'