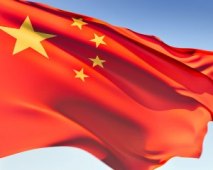 Recession-hit employees awaiting salary hikes in China have taken a new object of admiration -- the beautiful former Miss Hong Kong Li Jiaxin -- as her name in Chinese is a subtle way to remind bosses of long overdue increments.
The name of former Miss Hong Kong Li Jiaxin means 'pay rise' in Chinese.
"It is not that they are necessarily infatuated with her beauty. Rather, it is a humorous way of reminding their bosses about salary increases because the pronunciation of Jiaxin is the same as the Chinese phrase for pay rise," official China Daily said.
Millions of cups are on sale imprinted with the slogan 'I need a salary increase' at Taobao.com, China's largest e-shopping site and white-collar workers have placed them on their desks or take them to meetings with their bosses.
"Of course, it is just a way that young Chinese - including me -- are entertaining themselves. Most bosses still retain a distant look. I have been working at this consultancy for four years. In 2009, for the first time, I didn't get any salary increase. It used to be a 10 to 15 per cent rise every year," Song Xi, a 27-year-old analyst in Shanghai said.
According to a recent survey by Zhaopin.com, a human resource service firm based in Beijing, around 66.3 per cent of 6,000 respondents didn't get any increase in their salary in 2009 mainly due to the global financial crisis.
About 41.1 per cent of the survey respondents felt very unsatisfied with their salary in 2009 and 21.7 per cent of them said that a pay rise was their top expectation this year.
Wang Haoshu, a 26-year-old magazine editor based in Xiamen, Fujian province said: "A 7,000 yuan monthly salary seems to be fair for people with only three years of working experience.
"But I feel compelled to complain about my salary, which hasn't risen over the past year, because of the rocketing house prices. I hope my salary catches up with the growth of house prices. I'm willing to work overtime or burn the midnight oil for a better salary."
The results of an investigation by All-China Federation of Trade Unions showed that based on analysis of the annual reports of listed companies, at 208 state-owned enterprises, incomes of front-line employees are 18 times lower than top executives.
More than 23 per cent of employees didn't get any increase in their salary in the past five years.